Follow These 6 Steps to Help Improve Your Mortgage Approval Chances
Posted by Andrew Satterlee on Friday, September 22, 2023 at 1:15:43 PM
By Andrew Satterlee / September 22, 2023
Comment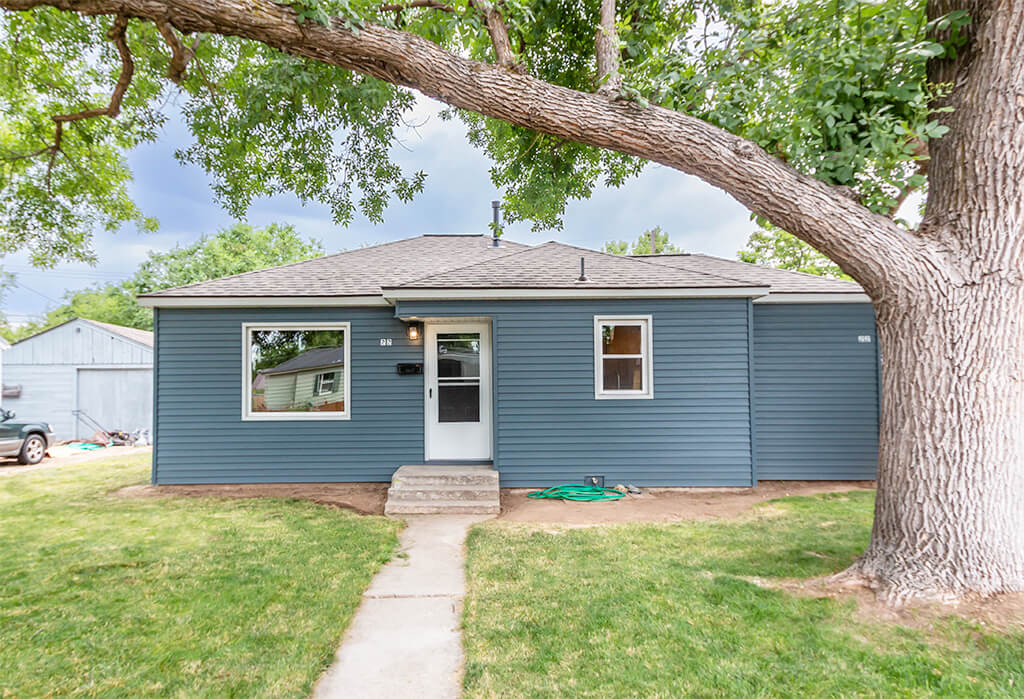 It's common knowledge that a home is one of the most expensive purchases a person will make in their life. Because homes are a more expensive asset than almost anything else, a mortgage is the main way that people are able to buy one. Since the real estate market in the Boise area is incredibly hot, do all you can to improve your chances of getting approved for a loan with these 6 proven tips.
Start early
It's never too early to start saving for buying a house. This is especially important for first-time homebuyers who are trying to break the rent cycle. Take a look at your finances and see where the extra money is going. Set up an automatic savings transfer every time you get paid so you will save money without ever thinking about it.
For example, two people who get paid every two weeks and put away $200 from each paycheck will save $9,600 in a year. This couple saving for three years will accrue $28,800.
Clean up your credit score/pay off your debt
Your credit score is one of the most important factors when it comes to applying for any kind of loan. The higher your credit score, the more money you will be approved to get a loan for. Nowadays, most banks and credit unions will allow you to check your credit score for free. One common question we get asked is what is the optimal credit score to have to buy a home? The rule of thumb is to have a credit score of 750 or greater. However, in recent years, most people had a credit score between 650 and 749. This blog breaks it down further.
To improve your credit score and get a better review from your mortgage broker, pay down your debt and keep it down. Make sure you pay credit card bills, student loan payments, and car payments on time and more than the minimum amount. If possible, make extra payments. Not only will this help you pay them off faster, but it also helps improve your credit score faster. In addition, some people will restructure their debt payments to make it easier to pay back their loans.
Finally, do not take on extra debt or make unnecessary purchases if you can help it. Unless an emergency arises, wait until you buy your home to make that next big purchase. Increasing your debt load could lead to lowering your credit score and/or causing the loan officer to reconsider your finances and lower your loan approval amount. While a medical emergency or an appliance breaking down cannot be avoided and can happen at any time, hold off on buying that pinball machine or third car until after you move into your new home.
Shop around for mortgage brokers
Because every person is different and has different needs and financial standings, it makes sense to take a little more time and shop around for the loan institution that is right for you. For first-time homebuyers, this is especially important since they have never applied for a home loan before. We recommend talking to your real estate agent and asking them for their recommendation for who to use as your loan officer as a starting point. Experienced agents will have a good relationship with a broker or brokerage that they trust. Don't rule out banks and credit unions as well. If you are a current or former military service member, look for VA loan specialists as well as real estate agents who are former military. Jeff Kinshella is a Navy veteran and has completed many deals using VA loans.
Another frequently asked question we get from clients is the effects of having your credit pulled multiple times in a short period. Normally this would lower your credit score. However, if your credit is hard-pulled by multiple mortgage brokerages in a 30-day period, it will not affect your credit score, unlike applying for multiple credit cards in the same period.
Look for down payment assistance programs
This one is especially important for first-time homebuyers. Since many first-time buyers lack the funds for a down payment of 20% or more, multiple federal and state down payment assistance programs exist at the federal and state levels to help. For example, the Federal Housing Administration (FHA) has loan programs for buyers that can put down 3.5-5% on a house. Ask your real estate agent and your loan officer about what you may qualify for.
Proof of stable employment
When you select your preferred mortgage broker, you will need to provide proof that you have a stable job and income. You will be asked to provide pay stubs, tax returns, and W-4 forms to confirm how much you make and how long you have had a job. Not only will this help tell the loan officer and the bank that you will be able to pay back the loan, but it will also help determine how much you can get approved to borrow.
It is also important to keep your job during the homebuying process. This sounds like a no-brainer, but getting a new job, getting laid off, getting fired, or quitting will affect your income, which will impact your ability to get approved. That being said, in the wake of mass layoffs throughout 2020 due to the coronavirus, this became a massive concern for buyers nationwide. But, even a few months of stable employment at a temporary job can boost your chances of getting approved. If you were laid off, talk to your loan officer about your options. This may include having to wait for a while to seriously home shop, but you will be able to buy a home as everything evens out and you find employment again.
Mortgage prequalification
Mortgage prequalification is one of the most important ways to succeed in the home-buying process. We've talked about it many times, but it bears repeating. Getting pre-qualified is not the same as mortgage preapproval, but is just as important. When you are prequalified, you have talked to your loan officer and have a price range you can theoretically afford to buy a home. When you make an offer, being prequalified makes your offer more genuine and appealing to sellers.