How Does Down Payment Assistance Work?
Posted by Andrew Satterlee on Friday, September 22, 2023 at 2:17:32 PM
By Andrew Satterlee / September 22, 2023
Comment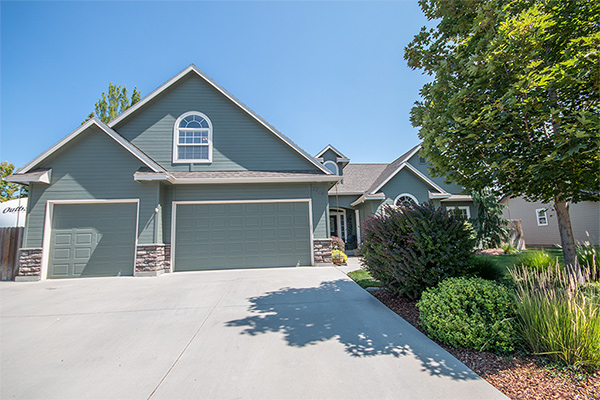 Getting a loan is the easiest way for somebody to buy a home. As with any loan, you need a down payment to act as assurance for paying on the loan and to help reduce your monthly mortgage payments. The rule of thumb for a down payment is to put down 20%, but that is often not a feasible amount for most buyers. This is where down payment assistance programs come in. These programs allow home buyers to put down less than the usual 20% and get into a home faster and easier.
Do I need a 20% down payment?
This is the rule of thumb for getting a loan of any sort, however, for purchase of hundreds of thousands of dollars, this can be difficult to do. This is especially difficult for first-time homebuyers who will likely find it difficult to come up with that much money. According to the National Association of Realtors, first-time homebuyers are more likely to be able to put down 6% or less on a home, busting the myth of down payment amounts. This is where down payment assistance programs come in.
How does down payment assistance work?
Down payment assistance programs come from federal, state, and local programs and government agencies that are designed to get people into homes easier. There are more than 2,300 programs across the country. The biggest ones are backed by federal government: VA loans for military, USDA loans for rural real estate purchases, and FHA loans for as little as 3.5% down. To find down payment assistance programs in Idaho and the Boise area, click here. Down payment assistance comes in two forms based on the program you are getting it from: A grant, which is free money that you won't have to pay back; or a loan typically called a second mortgage that has a low or even 0% interest rate. In most cases, you will have to repay the down payment assistance loan in full when you sell the house, in addition to the normal mortgage. In a few cases the down payment assistance loan may be forgiven when you live in the home for a stated period of time. This time period varies based on the provider and loan.
Who qualifies for down payment assistance?
Exact requirements vary by program and location. However, here are some of the most common qualifiers for down payment assistance. According to DownPaymentResource by Redfin, 41% of homeownership and down payment assistance programs do not have a first-time homebuyer requirement With a little research, you may qualify for more than you think.
Veteran status, first responder, or educator.
First-time homebuyer or someone who has not owned a home in 3+ years.
Qualifying credit score. This is typically 620 or more.
Income requirements. These are a wide range, so be sure to ask the lender what the exact requirements are for the program you're using.
Mortgage payment and amount range in addition to other debts (basically a debt-to-income ratio (DTI))
Bottom Line
There are so many options out there that can help you achieve your dream of homeownership sooner, easier, and faster. Talk ask your real estate agent and mortgage lender about programs they know of that you may qualify for. Homeownership is part of the American dream, and there are ways to help you make it a reality.