How much money does construction drive the Southern Idaho economy?
Posted by Trey Langford on Friday, September 15, 2023 at 7:26:22 AM
By Trey Langford / September 15, 2023
Comment
From homes to pools, churches, and shops, the construction industry creates a lot of jobs in Southern Idaho.
Here is a breakdown of construction industry categories.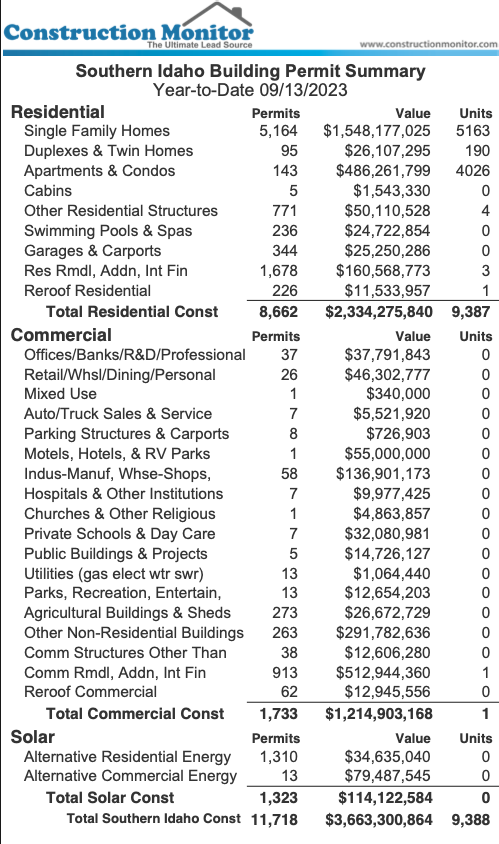 Source: ConstructionMonitor.com
Over 3 billion dollars! That is just based on permits, not the retail value. Construction is an amazing economic driving force of the local economies. The number of general contractors, employees, administrative staff, sub-contractors, suppliers, and other people who support construction activities is huge.
We can only imagine how the money the companies and people make ripples through the local economies from food to childcare services.