How Much Snow Does Boise Get?
Posted by Andrew Satterlee on Monday, May 22, 2023 at 11:29:32 AM
By Andrew Satterlee / May 22, 2023
Comment
One of the perks of living in Boise and the Treasure Valley is that you get all four distinct seasons. Spring is green with some rain. Summer is hot, dry, and sunny. Fall is full of colors and crisp air with a little frost. Winters are cold and snowy. But how much snow does Boise get?
The average snowfall in Boise proper is 18 inches per year, which is well shy of the national average of 28 inches per year. A foot and a half of snow can sound like a lot to people who are new to the area, but it is very manageable. This average of 18 inches falls between the tail end of November to the beginning of February. It rarely dumps tons of snow at once, however. A lot of it is enough to cover the roads in a layer of snow, but the roads are still passable. Many times, the sun and driving tend to melt the snow on the roads.
When it does snow a lot, snow plows are sent out to plow, salt, and sand the main roads to make them safer for travel. In addition, many people with trucks fix plows onto them and plow their neighborhoods and other residential streets.
For those who do not have a lot of experience driving in snow, adhere to the advice of this funny picture taken from a newscast in South Carolina. Take it slow and give yourself plenty of room to brake.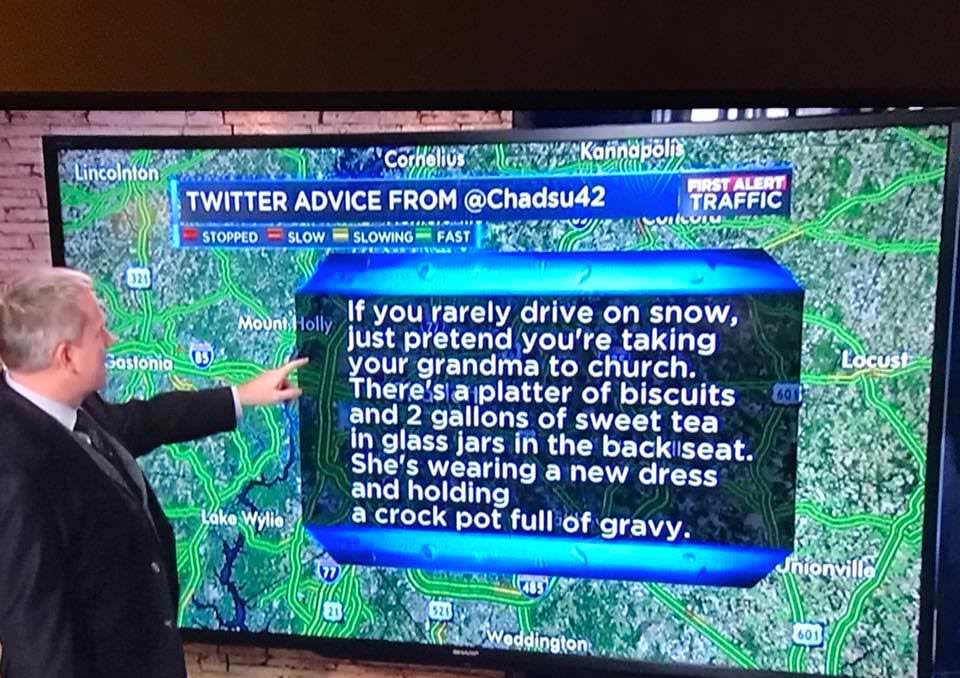 While the valley doesn't get a lot of sticky snow, the mountains and foothills get their fair share. Bogus Basin, the local ski hill, sees an average of 55 inches at the base and 62 inches at the summit. The most snow ever recorded was 101 inches at the base and 105 at the summit.
Interested in buying a home in Boise? Get started here.
Check out our newest listings here.