VA Loans Help America's Veterans Buy New Homes Easier!
Posted by Andrew Satterlee on Friday, November 10, 2023 at 8:30 AM
By Andrew Satterlee / November 10, 2023
Comment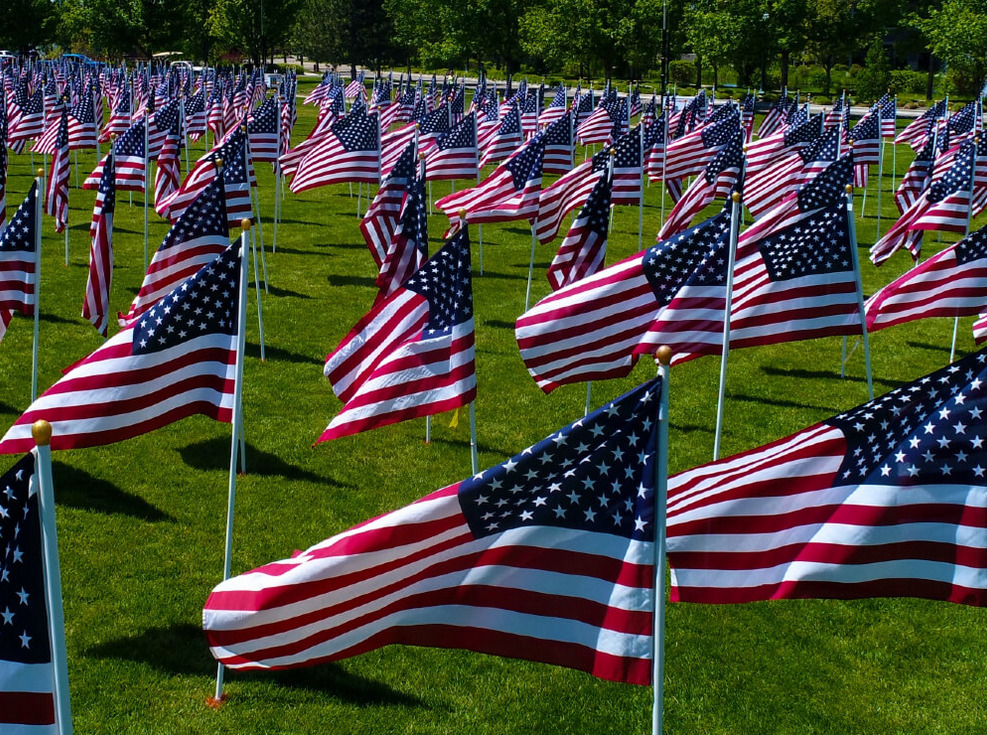 Homeownership is part of the American Dream, and it's important that everyone gets the opportunity to take part in it, especially our veterans. VA loans have been a fantastic and attainable way for former military members and their families to move into a home since 1944. Here is how VA loans work.
The first thing to note is that any real estate agent can help you with a VA loan. However, the best way to ensure the best service navigating through the VA loan process is to have an agent who has a lot of experience with VA loans and/or is a veteran themselves. Jeff Kinshella is a real estate agent with Build Idaho and is a former Navy serviceman. He has helped dozens of current and former military service members buy and sell homes. Give him a call at (208) 860-0358 to get personalized, experienced VA loan and home search assistance.
Below is a list of FAQs and qualifications for VA loans
Here are some of the benefits that a VA loan offers those who qualify.
All veterans have an equal opportunity to buy a home with VA assistance, regardless of race, color, religion, sex, handicap, family status, or nation of origin.
No down payment unless the lender requires, the purchase price is more than the reasonable value appraised by the VA, or the loan is made with graduated payment features. Even if a down payment is required, it is much less than a traditional or other government-backed loan. More on this below
Fixed interest rate that is competitive with the current market rate
Limits on closing costs. More on this below.
Right to repay without penalty
Am I eligible for a VA loan?
To be eligible for a VA loan, you must first be a veteran of a branch of the United States armed forces. Further eligibility requirements for a VA-guaranteed home loan are: a suitable credit score, proof of sufficient income, and a valid Certificate of Eligibility. Nearly all mortgage lenders will have the paperwork needed to obtain the Certificate of Eligibiliy as well as all other loan-specific forms. All of the VA loan requirements are explained on the VA loan webpage.
Are there limits to VA loan amounts?
As of January 1st, 2020, no!
The Blue Water Navy Veterans Act of 2019 did away with the caps on loan amounts. Qualifying service members must verify they afford the monthly payments to qualify for any given loan amount.
Do VA loans really have zero down payment?
Yes, but there are exceptions to note. As we mentioned above, if a home's price is too high above what a VA appraiser appraises the value to be, the lender may require some amount of a down payment as insurance for the higher loan amount. Your credit score may also be a factor.
Also, while there may be no money needed upfront, you will need to have cash ready for closing costs. Here is a list of the most common closing costs. In addition, veterans using a VA loan must pay a funding fee. The VA funding fee is calculated as a percentage of the loan amount and goes toward funding the VA loan program. It can either be paid in full at closing or rolled into the monthly loan payments.
In 2020, the VA loan funding fee for an active duty first-time borrower is increased to 2.30% and the subsequent use fee is set at 3.60%. If a first-time borrower puts down 5%, then the funding fee is decreased to 1.5% for the first and subsequent purchase. If the down payment is 10%, then the funding fee is decreased to 1.25% for the first and subsequent purchase.
Here are exemptions from paying the VA funding fee:
Veteran receiving VA compensation for a service-connected disability;
Veteran entitled to receive VA compensation for a service-connected disability, but receives retirement pay or active service pay;
Surviving spouse of a Veteran who died in active service or from a service-connected disability;
Servicemember on Active Duty who provides, on or before the date of loan closing, evidence of having been awarded the Purple Heart.
Like we said at the top of the article: if you are a current or former military service member and are looking to buy or sell a home in Boise, Idaho, give Jeff Kinshella a call at (208) 860-0358. He served in the Navy and has helped many service members move into their new homes with VA loans.