Will the Boise Housing Market Lift Off in 2024?
Posted by Trey Langford on Friday, November 17, 2023 at 10:53 AM
By Trey Langford / November 17, 2023
Comment
There are a lot of people sitting on the sidelines waiting to see what happens. The uncertainties we are seeing locally, nationally, and globally have a lot of people feeling unsure. The challenge is, of course, that you get what you expect.
Check out this chart that tracks median home prices and inventory for the last 3 years, since October 2020.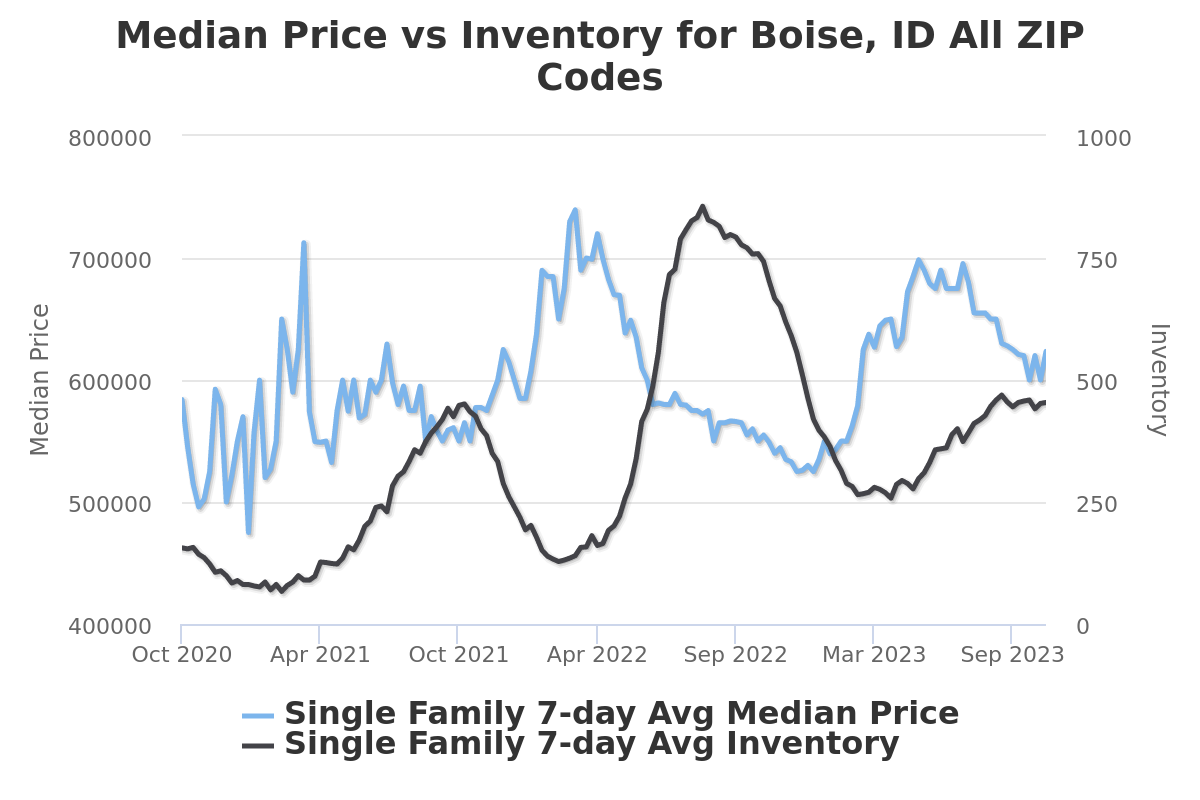 Key Takeaways:
Inventory of homes for sale has been climbing since February 2023, though for the last few weeks has been relatively flat.
Median home prices have been dropping since March, though relatively flat for the last few weeks.
With the shift in the Boise market, builders are ramping up perks for buyers with interest rate buy downs, closing costs paid, and thousands of dollars to spend on upgrades.
Treasure Valley Building Permit Tracker:
You can easily see when the market shifted in May 2022 and much of 2023 permits rebounded. New construction is very important to maintaining a stable market with the consistent in-migration the Boise market receives.
What will happen in 2024 with the Boise Housing Market?
A lot of people are going to have to sit tight. Some are not willing to sell for less than what they believe it was worth at the peak of the market. Many people are going to struggle with selling a home with a lesser interest rate to buy a home at the current interest rate. Some will be stuck as they purchased their home at a price higher than what they can sell it for now and will not walk away with any realized appreciation.
For many, it may not make sense for years. They got a great rate but they purchased at the peak of the market. When they look at selling and buying the next home they may end up spending more to get less home!
If you need to buy, the winter season has historically seen prices fall and inventory rises. You should talk to a loan officer about your finances and an agent about how in the coming months you may have more negotiating power, especially if the rate remains above 7%.
When it is time to sell, winter buyers tend to be more serious, no one wants to brave the cold just to look. Also, if you are buying as well, as mentioned above you have more options and negotiating power. In the spring if the market is hot, it is competitive to not only find one you like but then be able to make a winning offer.