Top Ten Reasons to Love Living in Boise, ID
Why are so many people moving to the City of Trees? Check out our breakdown of why the are is a fantastic place to call home
#10 Scenic Foothills
Boise's Beautiful Backdrop
The Boise Foothills are a favorite natural attraction and a perfect backdrop for the City of Trees. Hike, bike and explore over 190 miles of trails within the Ridge to Rivers Trail system running from Lucky Peak Reservoir to Hidden Springs (see map). These extensive pathways connect neighborhoods and our community directly to our history, wildlife, scenery, plants, and volunteerism. The City of Boise and the Bureau of Land Management protect the wildlife, vegetation and environment, so we can continue enjoying the land for many years to come.
Table Rock is a popular destination for scenic views of the valley. You can hike to the top in about an hour from the Old Idaho Penitentiary or you can drive to the top and take a quick walk to the rim. Locals will tell you that Boise has some of the most magnificent sunsets around. Experiencing the view of the Boise foothills being washed in vibrant colors as the sun quietly slides below the ridge is a right of passage for visitors!
Notable Places to Visit
Snake River Canyon & Hells Canyon
Sawtooth National Recreation Area
Birds of Prey National Conservation Area
Thousand Springs
Silver City Ghost Town
Three Island Crossing, Glenn's Ferry
Bruneau Dunes & Observatory
Shoshone Falls & Evil Knevil Jump Site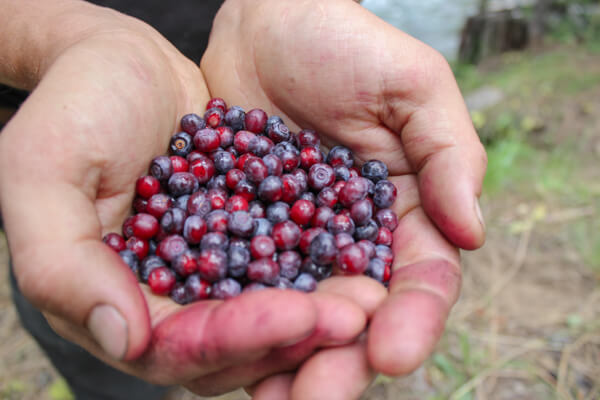 The Idaho Huckleberry
During the late summer months, keep your eyes peeled for huckleberry plants. The huckleberry was named the official Idaho State Fruit in 2000. Idaho is known for our huckleberries and many local vendors sell huckleberry jams, honey, chocolates and BBQ sauces. You can also find some less conventional items such as fry sauce, body lotions, scents and even huckleberry vodka.
#9 Boise's Heart for Art
Our Passion for Talent and Imagination
The most remote city in America also boasts an eclectic assortment of diversity and a thriving art scene. Our passion for the arts is evident in many ways, including performance art, public murals and cultural and historical hotspots dotting the city. The Boise Art Museum (BAM) hosts traveling exhibitions, along with a substantial collection of its own. Though our celebration of visual arts is vast, Boise also has national recognition for our theater and performing arts companies. The Velma V. Morrison Center attracts Tony Award-winning Broadway Shows regularly, and our Shakespeare Festival, Ballet and Contemporary Theaters bring a high level of qualified entertainers.
If you like music then you will love these annual traditions: Gene Harris Jazz Festival, Boise Music Festival, TreeFort Music Festival and Goathead Fest.
Notable Museums
Boise Art Museum (BAM)
Opera Idaho
Ballet Idaho
Boise Philharmonic
Idaho Shakespeare Festival
Balance Dance Company
Log Cabin Literary Center
Freak Alley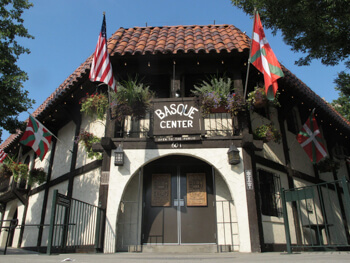 Boise Basque
Boise is home to the largest community of Basque people outside their native Europe. Preserved at The Basque Museum and Cultural Center at 6th and Grove, the Basque heritage plays an important role in our community. To get an authentic taste of the Basque culture, visit the museum or come to the San Ignazio Basque Festival held every summer. Enjoy traditional foods, join in the street dancing and truly experience these vibrant people.
#8 Nightlife
Post Sunset Fun
Mixed in the urban landscape of Boise, you will find our bright and colorful nightlife. After sunset, the streets of Boise come alive with live music, entertainment and dining. Local hot spots are interwoven throughout downtown, with a multitude of options scattered all over the valley. Each spot offers a unique perspective, ranging from a variety of dance clubs featuring all different genres of music to speakeasy vibes to live music venues and concert halls to fine dining options. The magic of Boise's nightlife lies in our diversity. Visiting distilleries with signature Idaho menus, laughing at comedy clubs, discovering the fine art of mixology, relaxing at a pub and grill, and hitting up one of the dive bars; this is a sample of the variety available at your fingertips.
For the under 21 crowds seeking fun check out these great things to do: night skiing at Bogus Basin, local minor leagues baseball with Boise Hawks, Idaho Steelheads hockey, Meridian Speedway, Firebird Raceway, The Springs at Idaho City, Big Al's, Wahooz & Pinz.
Notable Hot Spots
The Amsterdam Lounge
Village at Meridian
Fatty's Bar
The Overland Bar
Cowgirls in Kuna
The Mode Lounge
Jim's Alibi
Humpin' Hannah's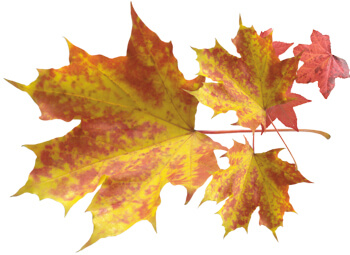 Boise Greenbelt
The Wooded River of Boise, aptly named by French-Canadian fur trappers in 1863, is now the scenic backdrop for our beautiful and popular Boise River Greenbelt, a path that follows the Boise River right through the heart of the city and extends 25 miles.
#7 Booming Wineries
Local Idaho Wine Community
Southern Idaho is getting recognized for great wine due to our near-perfect growing conditions including volcanic soils, cool nights and limited precipitation. Our unique climate is an ideal location for growing a wide array of grapes, making it the perfect place for ambitious vintners. In the last 30 years, we have seen steady growth, even receiving national acclaim for our wines. Home to over 50 wineries, covering 1,200 acres, our valley is expanding into an exciting new blend of opportunities. Schedule a private visit, join in one of the many community tasting events, or jump on a bus with other wine enthusiasts and tour the local vineyards.
Boise's blend of urban savvy, proximity to nature and entrepreneurial streak means the city—one of the 20 fastest-growing in the U.S.—won't stay unsung for long. -Wine Enthusiasts Network
Top Wineries to Visit
St. Chapelle Winery
3 Horse Ranch Vineyard
Indian Creek Winery
Koenig Distillery and Winery
Huston Vineyards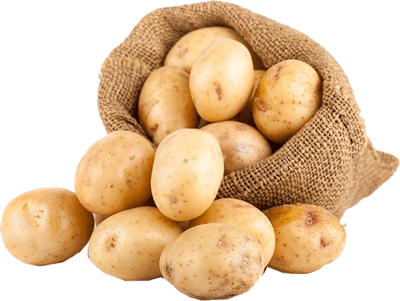 Idaho Potatoes
Idaho's official state vegetable is the potato, making up roughly one-third of the nation's potato crop. We grow approximately thirteen billion pounds of potatoes every year, enough to fill more than 500 NFL-sized football fields! This is great news since the average American consumes 140 pounds of potatoes annually.
#6 Cost of Living
Notable Comparisons
Idaho is not only a beautiful place but also very affordable. When you compare Sales Tax, Property Tax, Income Tax, Energy costs and other expenses, Boise is even more attractive!
Phoenix, AZ | +2%
Miami, FL | +23%
Anchorage, AK | +38%
Dallas, TX | +10%
New York, NY | +147%
Chicago, IL | +33%
Los Angeles, CA | +161%
Seattle, WA | +171%
The Effective Property Tax Rate in Ada county is 0.77%, which ranks as the 11th highest rate of any Idaho County. In urban areas, such as the city of Boise, the average nominal tax rate is 1.431% on average. The rural rate is somewhat lower at 1.170%.
Electric is 8.55¢ per kilowatt
State Sales Tax is 6%.
Living Here Is Priceless
Cheapest State to Live In (CNBC)
Best Kept Secret in NW (USA Today)
Most Affordable city in the Northwest
Best Place to Retire (Forbes)
Top 25 Best Performing Cities (Livability)
Best Cities for Savvy Young Families (Credit Donkey)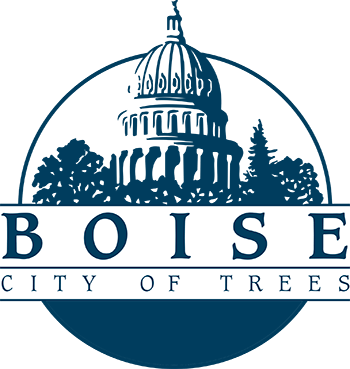 Say BOISE
If there is one thing that befuddles newcomers to Idaho, it is our uncommon names of cities and their correct pronunciations. Boise, for example, is pronounced Boy-see, not Boy-zee as most unfamiliar with the area would instinctively say.
#5 Festivals
Our Common interest in Celebrating
Idahoans love to commemorate and what better way than a festival? Providing a plethora of options, our festival scene is uniquely Boise. Our annual music festivals are a must: Boise Music Festival, Mountain Home Country Music Festival, and TreeFort Music Festival. Cultural Festivals, such as Jaialdi, Holi and the Latino Fest, show our community's willingness to share and learn from the assortment offered by our neighbors.
Notable Boise Festivals
Spirit of Boise Hot Air Ballon Classic
Hyde Park Street Fair
Goathead Festival
Boise Beauty Expo
Oktoberfest
Boise Comic Arts Festival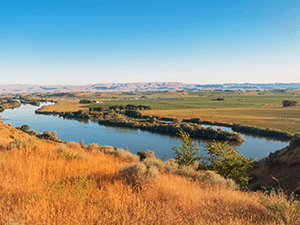 Boise Geography
The Treasure Valley is where the Payette, Boise, Weiser, Malheur, Owyhee, and Burnt Rivers all drain into the Snake River. It includes all the lowland areas from Vale in rural eastern Oregon to Mountain Home. The Treasure Valley is the most populated area in Idaho. Historically, the valley had been known as the Lower Snake River Valley or the Boise River Valley. The name "Treasure Valley" was coined in 1959 to reflect the treasure chest of resources and opportunities that the region offers.
#4 Careers
Calling all Entrepreneurs and CEO's
In 2018, more than 10,000 jobs were created in the Treasure Valley and the unemployment rate stayed at 3% for nine months straight. Boise, once a hub for logging, mining, livestock and farming, has now expanded into a technological wheel and medical sector. Many leading companies are choosing to install their headquarters in our valley, making this a booming sight for vast and divergent employment opportunities. The need for healthcare workers is always high, and with leaders like St. Alphonsus Health System and St. Luke's Health System bringing innovation and a high level of standards, we are attracting some of the best.
*3.0% Unemployment Rate. 1.4% lower than the national average. Data sourced from the Bureau of Labor Statistics.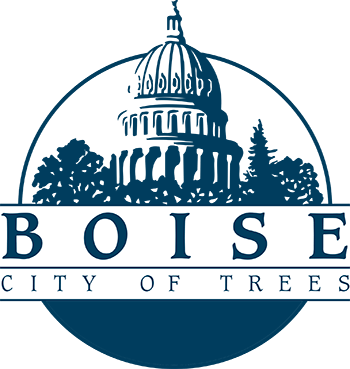 Best Places to Work in Idaho
Macro Employers (250 and more employees)
T-Mobile, Idaho Central Credit Union, TSheets by QuickBooks, Allstate Customer Contact Center, Citi, Edward Jones, Encompass Home Health and Hospice, AmeriBen, Progrexion Marketing, D.L. Evans Bank
#3 Weather
Every Day is Beautiful in Idaho!
Here in Idaho, we enjoy all four seasons and each one comes with its own special blend of wonderful. Even if you have a favorite, we guarantee you will find something you love in every season.
Summer- Low 90's
Spring & Fall- mid 50's
Winter Low 30's
Boise, Idaho averages 12 inches of rain and 31 inches of snow per year.
Year round, we have amazing cloud formations that set off the most beautiful sunrises and sunsets stretching across the valley sky!
Boise Weather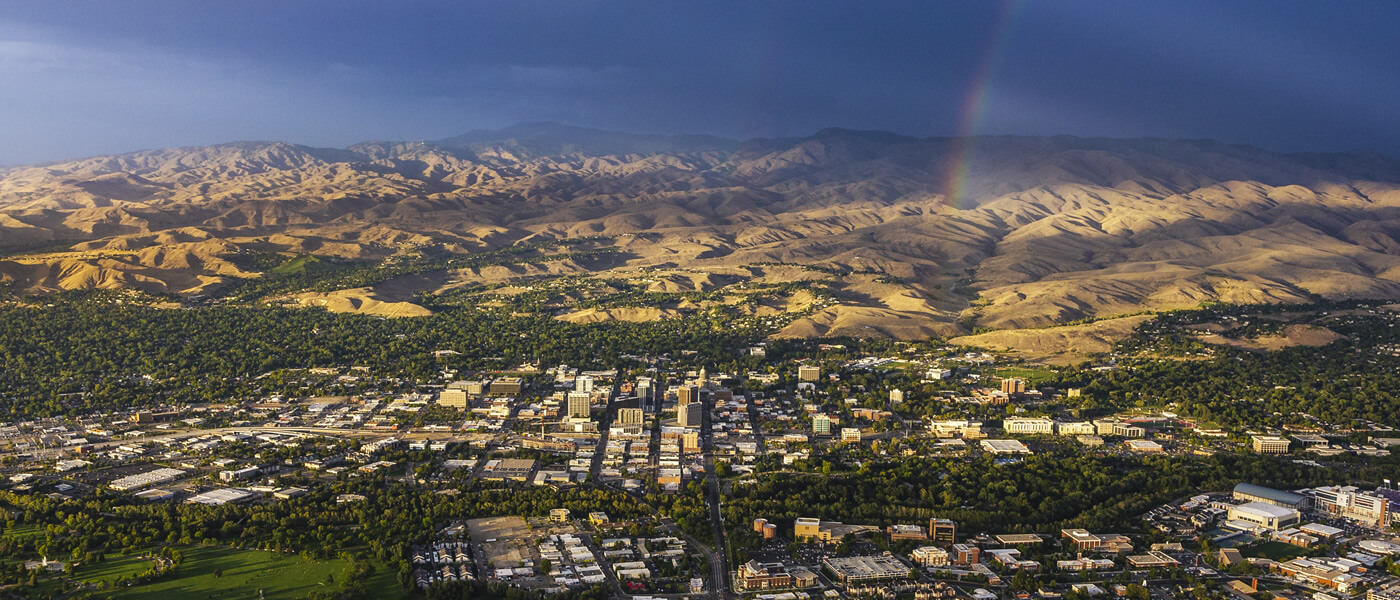 Over the course of the year, the temperature typically varies from 24°F to 93°F with around 300 sunny days. Our forecast is normally "DNP"- Darn Near Perfect. Even if the weather does call for precipitation, it does not last more than 10 minutes at a time so you can still get outside.
#2 Adventure
Experience the Excitement
Our passion for adventure is what truly sets Boise apart. No matter how you define adventure, it can be found here. You can find heart pounding thrills skydiving, white water rafting, or fishing for dinosaur fish called Sturgeon. Dirt biking, BMX trails, off-roading of all kinds, wakeboarding and skiing on the rivers and lakes, and so much more. Love winter sports? We have an abundance of those as well. Living in Boise allows constant opportunities for indoor and outdoor thrills for all ages. Did we mention you can fly here too? The Horseshoe Bend Flight Park (The HSB) provides clients the experience of flying freestyle mini-wing and speed flying over 910 acres of scenic foothills along the Payette River. The interest in indoor and outdoor rock climbing has also made Boise a place of interest for climbing enthusiasts.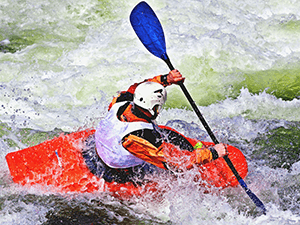 Boise Adventure
63% of Idaho is Public Land.
Boise was crowned as the number one Adventure City in all of the United States by National Geographic.
Boise is currently ranked #27 for mountain biking in the entire country, and #20 for runners.
Idaho has the most usable hot springs pools in the nation, with over 340. There are more than 130 soakable hot springs in Idaho, and most are easily accessible by hiking paths.
Recreationalist's Paradise
Top Ten Hottest Travel Destinations of 2017 (Livability)
#4 Best City for First Time Home Buyers (WalletHub)
14th Largest State
12th Least Populous
#1 Quality of Life
Enjoy Some Peace of Mind
Boise is known for being down to earth and having a lot with a lot of common sense. Locals are willing to lend a helping hand even if you aren't expecting it. We are a community that prides itself on our culture of community. When you walk down the street, people will pause and say hello, doors will be held opened and you will receive assistance with heavy items or full arms. If your car decides to break down on the side of the road, you will only be waiting moments before a welcoming stranger will stop and help. Perhaps this is why we landed at No. 9 on the Top 100 Places to Live. Boise is growing quickly and, while we have had our growing pains, the culture of our community remains true. We are a great place to Live, Work and Play!
Think it is just potato fields and forests?
When pioneers first arrived in Boise, they saw abundant natural resources, diverse landscapes from the valley to the mountains and amiable weather. They knew they had found something priceless! Over the years, it is the modern day pioneers that have continued shaping and transforming this beautiful and dynamic city. We also love to brag that we can hike in the mountains, relax by the river, bike, fish, ski, and even throw in a few hours of work too. Living in Boise is an experience you do not want to miss!
Notable Rankings
Happiest State (MSN)
Best Place to Live (US News)
Best Run City in America (WalletHub)
Best Rocky Mountain Secret (Outside Magazine)
Best Place to Retire (Forbes)
Top City for Young Families (Move Buddha)