What does it cost to build a home in Idaho?
Ever wonder "What does it actually cost a builder to build a home?" Buyers are curious to know new construction insider information. The Build Idaho team researched building permits and compared costs to build:
Entry level homes
Semi-custom homes
Custom homes
This report also includes the sale prices of new homes so you can compare what homes are selling for.
Note: Our analysis looks at the construction costs of the home but does not include lot prices, landscaping, upgraded amenities, or builder margins.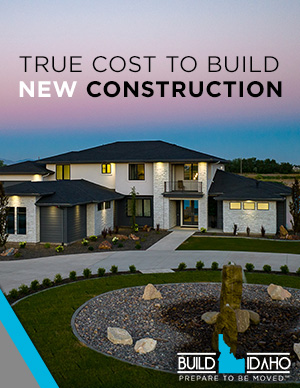 Note: Not all builders are created equal!
<FORM>