2023 Idaho Real Estate Reports
Interested in current home values and the latest real estate trends? We get asked daily "How is the local market?" The answer really depends on what your needs are and what your long & short-term goals are. No matter how the market fluctuates, people that buy homes to enjoy for the long term will find that their home continues to rise in value over time.
Are home prices dropping?
There have been many reports about how Idaho was one of the hottest real estate markets in America during CoVid but by July 2022 the market started to shift. Homes stopped selling overnight and inventory started to increase which leveled off prices, especially in Boise.
Home prices are not expected to continue falling unless there is another national recession. Out-of-state buyers are leaving where they live for a better place to call home! A place that offers safety, affordability, good schools, jobs, and quality homes. Idaho has long been recognized for the lifestyle that we enjoy, common sense politics, and overall affordability. The demand from out-of-state buyers is expected to remain strong for the foreseeable future. This will continue to keep demand up which will also keep the demand for new homes being built.
How many homes are for sale?
Ada County Listings Inventory
Canyon County Listings Inventory
How have home values in Southern Idaho changed since 2005?
Idaho remains one of the best states in America to move to. The quality of life here is unmatched! While home prices have increased, it is still an affordable place to live. Also, with low crime and homelessness issues, we go outside, even downtown, and feel safe. For these reasons, and many more, home prices steadily increase over time.
Ada County, Idaho-
Canyon County, Idaho
Idaho Luxury Homes
The number of annual $1,000,000+ home sales since 2019 has escalated across Idaho. This has much to do with the overall appreciation of home values and demand but also with the influx of out-of-state money and the caliber of new homes being built. There are a number of developments offering building lots for custom homes. See the chart below to see how the luxury market is changing in Treasure Valley.
Is Southern Idaho really affordable?
A lot of homebuyers were turned off by Idaho in 2021, as they watched real estate values increase and concluded that they might as well not move because it was no longer a bargain. Consider other facets of living in Idaho that cost much less. Electric bills in Idaho are half or better than in other states. Registering a car costs less in Idaho than in California. In addition, gas is considerably lower. Water bills are much lower in the Boise area as it has a vast system of canals for irrigation water which feeds most homes. The canals are full from mid-April to mid-October you can use all the water you need to wash cars, the dog, or the house for about $100 on a quarter-acre lot. Water the lawn and garden and all your plants. Play in the sprinkler with the kids from sunrise to sunset.
New Construction Trends
New construction is a critical element of home values in Treasure Valley. The supply of newly built homes that come in a wide variety of styles and prices helps control the rate of appreciation. Build Idaho tracks new subdivisions and annually there are about 300 developments selling new homes and building lots. This means there are plenty of choices for buyers considering new construction. Check out Buidl Idaho's chart that track building permits by month and county since 2005.
Review current real estate market trends in specific cities
These detailed reports are updated weekly so you have the most accurate information, numbers, and trends in the local real estate markets we serve.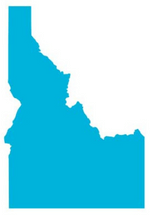 Receive weekly updates on the latest real estate trends- Subscribe for free!
Additional Home Value Reports-