Caldwell Idaho Homes Values
Review the latest trends
Caldwell has seen incredible growth! It is the furthest major city from Boise but the appeal of the country living in a growing community is strong. Caldwell offers more affordable housing, primarily because land costs are lower. This is also a popular place for ranchettes and small vineyards. Many tradeoff affordability for longer commute times but also enjoy a more rural setting with more open spaces.
Caldwell Real Estate Market Snapshot
How are home values changing in Caldwell?
How many homes are for sale in Caldwell?
This chart tracks the last 3 years of total houses listed on the MLS for sale. The popularity of Idaho from out-of-state buyers has definitely affected Caldwell's supply of homes and builders have not been able to keep up with demand.
Review Home Prices in Caldwell
Check out the graphs below and see how home values have changed. These charts depict north and south Caldwell areas. The lines track NEW compared to EXISTING Median Home Values by a quarter since the year 2005. As you can see it has experienced continuous and steady appreciation.
North Caldwell:
South Caldwell:
The Caldwell real estate market seemed to bottom between 2010 and 2011 and has climbed steadily since. Economists say that price is driven by supply and demand. This is true with home values as well. Over the last three years, new construction has been in demand as there have not been enough existing homes for sale. Developers are feverishly working to bring more lots to market. Price is also driven by people's ability to buy. It is also worth noting that the economy and people are willing and able to pay top dollar for homes. At times, homebuyers are also willing to pay more than the perceived market value. Another factor of the local real estate market is that there are a lot of investors who take available homes which means that there are a lot of renters as well.
How have Caldwell Home Values Changed Year-Over-Year?
Real estate is one of the best tools to grow personal wealth but requires time to produce consistent gains. Below are charts that display how home values in Caldwell have changed year over year.
North Caldwell:

Median Prices
%? Year-Over-Year
Total Homes Sold
%? Year-Over-Year
2021
$389,990
+39.33%
703
+14.68%
2020
$279,900
+23.85%
613
+8.89%
2019
$226,000
+12.64%
563
+21.86%
2018
$200,632
+18.90%
462
+14.36%
2017
$168,750
+12.58%
404
+1.50%
South Caldwell:
Median Prices
%? Year-Over-Year
Total Homes Sold
%? Year-Over-Year
2021
$380,000
+36.69%
1003
-11.00%
2020
$278,000
+20.87%
1127
+2.46%
2019
$229,995
+16.01%
1,100
+7.00%
2018
$198,250
+20.22%
1028
+6.97%
2017
$164,900
+12.18%
961
+4.68%
*source Intermountain MLS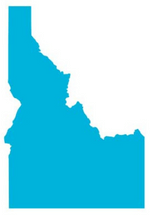 Receive weekly updates on the latest real estate trends- Subscribe for free!
Additional Home Value Reports: