2023 Eagle Idaho Home Values
Eagle is one of the more expensive areas to buy property in which is why home values is one of the more popular topics. This is due to its popularity with the more affluent crowd as well as all the fantastic custom homes built here.
When people think of Eagle, Idaho, three things normally pop into their head: Eagle Island State Park, really nice luxury homes, and fancy luxury subdivisions. Over the last 20 years, Eagle has transformed from a small town by the Boise River to an upscale luxury city between the Boise River and the Boise Foothills.
Eagle Real Estate Market Profile
There are three leading indicators of a changing market that real estate agents pay close attention to:
Price changes. Meaning the % of homes listed that actually increased or decreased the price of a home.
Inventory
Average Days on Market
The following report is about listings, which is about what is happening in the market currently. It is a real estate report that can more quickly identify changes in the Eagle Real Estate Market.
How are home values changing in Eagle?
Real estate is seasonal so it is best to review charts with more data so you can see a complete story and trends over longer periods of time. Home values normally are strongest during the home buying season which is the hottest in Spring and early Summer. CoVid has disrupted what we would expect as normal trends. Also. the number of people leaving California and large cities in the northwest has made the market more year-round.
How many homes are for sale in the city of
Eagle?
Developers have seen the attraction of Eagle and are consistently bringing new neighborhoods to the area. Many are focused on luxury subdivisions with amenities that upscale buyers demand. While supply is there, demand has consistently outpaced inventory. This is one reason that home prices continue to rise.
Review the history of home prices in Eagle
The chart below tracks NEW compared to EXISTING Median Home prices by quarter since the year 2005. This clearly defines when Demand for homes in Eagle increased.
The Eagle real estate market seemed to bottom between 2010 and 2011 and has climbed steadily since. Economists say that price is driven by supply and demand. This is true with home values as well. Over the last three years, new construction has been in demand as there have not been enough existing homes for sale. Developers are working to bring more homesites to market. Price is also driven by people's ability to buy. It is also worth noting that the economy and people are willing and able to pay top dollar for homes. Many times, homebuyers are also willing to pay more than the perceived market value.
The demand for luxury homes in upscale communities is evident as you look at the real estate activity and new construction landscape in Eagle. This city has seen incredible growth in the price of homes. It is known as a growing community for affluent buyers thanks to large luxury subdivisions with million-dollar custom homes and large lots. Homes for sale in Eagle often receive multiple offers and sell quickly.
How have Eagle Home Values Changed Year-Over-Year?
Median Prices
%? Year-Over-Year
Total Homes Sold
%? Year-Over-Year
2021
$800,413
+37.20%
1,097
-12.45%
2020
$583,375
+16.70%
1,253
+8.02%
2019
$499,900
+9.62%
1,160
-10.50%
2018
$456,000
+12.18%
1,296
+16.86%
2017
$406,500
+2.91%
1,109
+9.15%
source: Intermountain MLS
Why is Eagle, ID so popular?
Is Eagle a good place to live? Quite simply, YES! It is a clean and safe town with plenty of shopping and restaurants. It is also within 20 minutes of much of the Treasure Valley, plus Horseshoe Bend and Emmett. People love it here which you can see in their faces as many will greet you in public.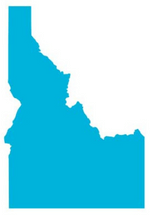 Receive weekly updates on the latest real estate trends- Subscribe for free!
Additional Home Value Reports: