Emmett Idaho Home Values
Review local real estate trends
As land becomes sparse, Emmet has become much more popular which has increased home values as well. When people think of Emmett, three things normally pop into their heads: the famous Emmett Cherry Festival, Black Canyon Reservoir and Squaw Butte. Over the last decade, Emmett has been a place for people looking for more of a small-town feel and homes with acreage. Emmett is an easy 20-minute drive to Eagle and less than an hour to downtown Boise, making it a popular commuter town. Emmett also runs along the Payette River, which is a popular spot for fishing, rafting and just splashing around.
The Emmett real estate market has changed dramatically in the last 3 years. What was once a place people went to be far away from Boise is now the next bedside community. The commute is now considered the normal drive you make into Treasure Valley to have more space and quiet away from the urban center.
Emmett Real Estate Market Profile
There are three leading indicators of a changing market that real estate agents pay close attention to:
Price Increased. Meaning the % of homes listed that actually increased the price of the home.
Inventory
Average Days on Market
The following report is about listings, which is about what is happening in the market currently. It is a real estate report that can more quickly identify future trends in the local real estate market.
.
How are home values changing in Emmett?
Real estate is seasonal and cyclical so it is best to review charts with more data so you can see a complete story and trends over longer periods of time. Home values normally are strongest during the home buying season which is the hottest in Spring and Summer. CoVid has disrupted what we would expect as normal trends. Also, the number of people leaving California and large cities in the northwest has made the local home buying season more year-round.
How many homes are for sale in Emmett, ID?
How have Emmett's home values changed year-over-year?
The following table displays how home prices have risen since 2017.
Median Prices
%? Year-Over-Year
Total Homes Sold
%? Year-Over-Year
2021
$367,342
+19.66%
421
+20.63%
2020
$307,000
+32.04%
349
+12.58%
2019
$232,500
+22.37%
310
-14.13%
2018
$190,000
+8.58%
361
+8.43%
2017
$175,500
+14.15%
332
-7.78%
*source Intermountain MLS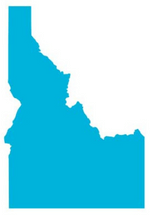 Receive weekly updates on the latest real estate trends- Subscribe for free!
Additional Home Value Reports: