Garden City Idaho Home Values
Review local real estate trends
Garden City home values have really changed from ten years ago. This community along the Boise River was not considered a place with beautiful homes nor a trending place to live. With the addition of Whitewater Park and many new businesses and restaurants, it is considered a wonderful place to live.
When people think of Garden City, two things normally pop into their heads: the Boise Greenbelt and the Whitewater Park. Over the last two decades, Garden City has transformed from a small town that gets overshadowed by Boise, into a city that is experiencing a revival thanks to multiple craft breweries and wineries, and an emerging art scene. Garden City is centered around Chinden Boulevard, which is an homage to the beautiful Chinese gardens that used to line the streets in the town's early days.
How are home values changing in Garden City?
Check out the charts below and see how home values have changed since 2005. These charts depict the Garden City MLS area and lines track NEW compared to EXISTING Median Home Values by a quarter.
How have home prices changed year-over-year?
Median Prices
%? Year-Over-Year
Total Homes Sold
%? Year-Over-Year
2021
$370,000
+7.25%
171
-5.00%
2020
$345,000
+6.15%
180
-0.05%
2019
$325,000
+14.44%
179
-10.95%
2018
$284,000
+24.84%
201
-12.29%
2017
$227,500
+5.87%
179
-12.25%
*source Intermountain MLS
Garden City has seen incredible growth, both in the price of homes and its attractiveness to live in. It is surrounded by Boise to the east, south, & northwest and by Eagle to the west. An urban revival brought on by new housing, a younger new demographic, and its proximity next to the Boise River and Boise Greenbelt is helping the value of the whole city grow.
The Garden City real estate market seemed to bottom between 2010 and 2011 and has climbed steadily ever since. One factor that helped the area not see an extreme downturn in values is the lifestyle that Garden City offers with the location of the Boise River and Greenbelt. People love these two amenities and now with Whitewater Park, it is an outdoor enthusiast's mecca! In one park, you can wakeboard, paddleboard, kayak, canoe, walk, bike, or just relax and enjoy the view and amazing Idaho weather.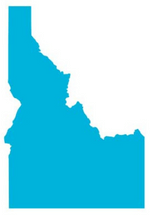 Receive weekly updates on the latest real estate trends- Subscribe for free!
Additional Home Value Reports: