Kuna Idaho Home Values
2023 Real Estate Report
Kuna ID home values have crept up, as all of Treasure Valley experienced rising home prices. Kuna was once considered more affordable but the limited supply of available homes has Kuna also experiencing appreciation. It is south of Boise and Meridian but the appeal of country living in a growing small community is evident.
When people think of Kuna, three things normally pop into their head: Swan Falls & the Snake River, Birds of Prey National Conservation Area and Kuna Days in the summer. Over the last couple of years, the vibe of Kuna has gone from off the beaten path to having major retail stores opening doors. Kuna has transformed from an agricultural-centric town into a city in its own right. New subdivisions are also popping up all over including several that will bring hundreds of homes for sale. Demand for great communities and less expensive homes has many people searching in Kuna for homes that are convenient to the rest of the Treasure Valley.
Kuna Idaho Real Estate Market Snapshot
There are three leading indicators of a changing market that real estate agents pay close attention to:
Price Increased. Meaning the % of homes listed that actually increased the price of the home.
Inventory
Average Days on Market
The following report is about listings, which is about what is happening in the market currently. It is a real estate report that can more quickly identify future trends in the local real estate market.
How are Kuna home values changing?
Real estate is seasonal and cyclical, so it is best to review charts with more data to see a complete story and trends over longer periods. Home values normally are volatile during the home buying season which is the hottest in Spring and Summer. CoVid has disrupted what we would expect as normal trends. Also. the number of people leaving California and large cities in the northwest has made it the market more year-round.
How many homes are for sale in Kuna?
This chart tracks the last 3 years of total houses listed on the MLS for sale-
How have home prices changed in Kuna?
Check out the graphs below and see how home values have changed. These charts track NEW compared to EXISTING Median Home Values by quarter since the year 2005. The Kuna real estate market seemed to bottom between 2010 and 2011 and has been on a steady climb since. Economists say that price is driven by supply and demand. This is true with home values as well. Kuna has always had subdivisions selling new homes but 2021 was the biggest year for new homes. Retail stores popping up is proof that Kuna is becoming a destination. Additionally, many subdivisions attract move-up buyers, meaning homeowners buying their next home, something a step up in quality and possibly size. New construction has been in demand since 2015 as there have not been enough existing homes for sale. Developers are feverishly working to bring more lots to market.
Compare Kuna's home values year over year:
Median Prices
%? Year-Over-Year
Total Homes Sold
%? Year-Over-Year
2021
$446,982
+35.09%
1,228
-1.40%
2020
$330,882
+18.38%
1,144
+13.16%
2019
$279,500
+11.36%
1,011
+8.24%
2018
$250,995
+16.77%
934
+12.26%
2017
$214,950
+13.43%
832
+9.33%
*source Intermountain MLS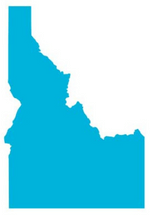 Receive weekly updates on the latest real estate trends- Subscribe for free!
Additional Home Value Reports: