McCall Idaho Home Values
Review the latest trends
This fantastic resort town makes it easy to enjoy life with a lake, 2 ski mountains, restaurants, and hundreds of miles of trails for hiking, biking, or ATV. This kind of life may cost you because almost everyone wants it and in a world that can now work remotely, it has gotten more popular and thus...expensive.
McCall Real Estate Market Snapshot
The following market profile report is about listings, which is about what is happening in the market currently. It is a real estate report that can more quickly identify future trends in the local real estate market.
How are home values in McCall changing?
Real estate is seasonal but hottest in Spring and Summer, as it is a resort town. CoVid has disrupted what we would expect as normal trends. Also, the number of people leaving California and large cities in the northwest has made the market more year-round.
How many homes are for sale in McCall?
What does the inventory of homes for sale look like currently? How many homes are there for sale? Read the current McCall Real Estate Market Report.
The total number of homes for sale across Valley County is cyclical but has been trending downward steadily since September of 2020. The increasing prices have many homeowners afraid to sell, fearing they won't be able to buy. McCall continues to be on a lot of people's radar who are looking to relocate. There is no real sign of change but developers will bring on more building lots in 2022 so there is a chance that they can help with the shortage of available homes.
How have Home Values Changed Year over Year?
Median Price
%? Year-Over-Year
Total Homes Sold
%? Year-Over-Year
2021
$780,777
+77.49%
117
-54.12%
2020
$439,900
+7.61%
255
+45.71%
2019
$408,800
+6.19%
175
-14.63%
2018
$385,000
+22.22%
205
-2.38%
2017
$315,000
+9.57%
209
+2.45%
*source Intermountain MLS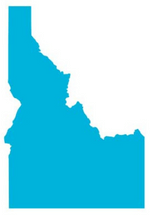 Receive weekly updates on the latest real estate trends- Subscribe for free!
Research Additional Home Value Reports: