Meridian Idaho Home Values
Review the latest real estate trends
The City of Meridian has done a great job of creating a clean, friendly and business-friendly community and therefore demand for more homes is high. The parks are beautiful and offer clubs and youth activities from spring to fall. There is so much to do across Treasure Valley but Meridian may have more to do per square mile than anywhere else which is one reason Meridian ID home values are increasing rapidly.
Meridian ID Real Estate Market Snapshot
How are Meridian home values changing?
Real estate is seasonal and cyclical so it is best to review charts with more data so you can see a more complete story and trends over longer periods of time. Home values normally are strongest during the home buying season which is the hottest in Spring and Summer. CoVid has disrupted what we would expect as normal trends. Also, the number of people leaving California and large cities in the northwest has made the market more year-round.
How many homes are for sale?
What does the inventory of homes for sale look like currently? How many homes are there for sale? Read the current Meridian Real Estate Market Report.
Review history of Meridian Home Values
The charts below track how home values have changed over the last 16 years comparing NEW to EXISTING Median Quarterly Home Values since 2005. These trend lines also display the growth of the Meridian area. Meridian is divided into two separate areas, north and south of the freeway.
South Meridian Home Values trends chart-
North Meridian Home Values trends chart-
Meridian Idaho is considered the center of Treasure Valley and offers some of the most diverse housing from fourplexes to custom homes in luxury communities. This would also indicate that Meridian has the most diverse income levels of the valley population. As these charts indicate, Meridian home values have had large peaks and valleys in average home values across Meridian. Home Values in Meridian are on the rise and with diverse new communities and an array of existing homes for sale, Meridian real estate is very active.
How have Meridian Home Values Changed Year-Over-Year?
North Meridian:
Median Prices
%? Year-Over-Year
Total Homes Sold
%? Year-Over-Year
2021
$500,000
+35.14%
2,400
-10.95%
2020
$370,000
+12.84%
2,695
+4.47%
2019
$327,990
+10.47%
2,587
+4.95%
2018
$296,900
+14.24%
2,465
-0.76%
2017
$259,900
+8.29%
2,484
11.94%
South Meridian:
Median Prices
%? Year-Over-Year
Total Homes Sold
%? Year-Over-Year
2021
$569,995
+34.12%
746
-35.86%
2020
$425,000
+12.89%
1,163
+42.18%
2019
$376,500
+2.73%
818
+1.49%
2018
$366,500
+18.23%
806
+4.00%
2017
$309,999
+9.79%
775
+3.20%
*source Intermountain MLS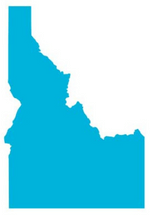 Receive weekly updates on the latest real estate trends- Subscribe for free!
Additional Home Value Reports: