Middleton Idaho Home Values
2022 Real Estate Report
Middleton Idaho Home Values are rising quickly as people love the rural setting with easy access to Boise metro area. It is 25 miles from the economic hub of the Treasure Valley but the lifestyle that Middleton offers is very desirable. Traffic in town is minimal and there is still only one stoplight.
Middleton Idaho Real Estate Snapshot
The following report is about listings, which indicates what is happening in the market currently. It is a real estate report that can more quickly identify trends in the local real estate market.
How are home values in Middleton changing?
Real estate is seasonal and cyclical so it is best to review charts with more data so you can see a complete story and trends over longer periods of time. Home values normally are strongest during the home buying season which is hottest in Spring and Summer. CoVid has disrupted what we would expect as normal trends. Also, the number of people leaving California and large cities in the northwest has made the market more consistent, year-round.
How many homes are for sale in Middleton?
What does the inventory of homes for sale look like currently? How many homes are there for sale? Read the current Middleton Real Estate Market Report
The total number of homes for sale in Middleton is cyclical and generally ramps up through March and steadily declines through Fall. The increasing prices have many homeowners afraid to sell, fearing they won't be able to buy. Middleton continues to be on a lot of people's radar who are looking to relocate. There is no real sign of change but developers will bring on more building lots in 2022 so there is a chance that they can help with the shortage of available homes. Will it be enough to keep appreciation at moderate levels?
History of Middleton Home Values
The chart below tracks how home values have changed over the last 16 years comparing NEW to EXISTING Median Quarterly Home Values since 2005. These trend lines also display the growth of the Middleton area.
The local real estate market hit bottom in 2011 during the Great Recession and has climbed steadily ever since. Middleton remains the top destination for the 'country lifestyle' residents enjoy. Quality of Life seems to be a recurring theme and trend for comparing home values- the better the lifestyle, the more home costs! Middleton has a number of homes on acreage as well as large subdivisions, some with a community pool.
The Middleton housing market was very competitive in 2021, with bidding wars, escalation clauses, and offers with no contingencies.
How have Home Values Changed Year over Year?
Median Price
%? Year-Over-Year
Total Homes Sold
%? Year-Over-Year
2021
$480,000
+31.96%
565
-7.98%
2020
$363,750
+20.85%
614
+25.56%
2019
$301,000
+11.35%
489
-7.39%
2018
$270,320
+16.27%
528
+13.79%
2017
$232,500
+12.86%
464
+8.67%
*source Intermountain MLS
Is the Middleton Housing Market going to slow down?
Idaho Real Estate Agents have been upbeat about the market since 2011 because so many people want to live in a country setting yet have easy access to big city amenities, services, culture and nightlife which make Middleton perfect! Inquiries and home showing requests have ticked upward nearly vertically for this small community in western Canyon County. The pressure for real estate agents to find the client's home has been full throttle. We have discussed real estate market conditions in many of our blog posts.
Is Middleton a good place to invest?
There has been much interest from every type of investor, even developers are paying top dollar anticipating the market remains strong. Properties are receiving top dollar these days so "deals" are hard to find but the expected appreciation of homes remains high.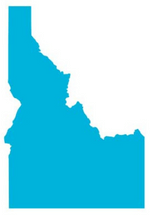 Receive weekly updates on the latest real estate trends- Subscribe for free!
Research Additional Home Value Reports: