NAMPA IDAHO HOME VALUES
2022 Real Estate Report
Over the last couple of decades, Nampa has transformed to a place that people do not need to leave. All of the services, shopping and restaurants are now right here. Nampa is also becoming a destination for all of Treasure Valley as retail stores have moved in. A lot of people made this area home plus there is a lot of money in this town which has caused home prices to rise.
Nampa has seen incredible growth in the price of homes. The surge in population is partly due to the affordability of the area but residents also enjoy more open space and country roads, numerous festivals and fairs plus a strong sense of community, probably from its agricultural roots.
Nampa Real Estate Market Snapshot
There are three leading indicators of a changing market that real estate agents pay close attention to:
Price Increased. Meaning the % of homes listed that actually increased the price of the home.
Inventory
Average Days on Market
The following report is about listings, which is about what is happening in the market currently. It is a real estate report that can more quickly identify trends in the local market.
How are home values in Nampa changing?
Real estate is seasonal and cyclical so it is best to review charts with more data so you can see a complete story and trends over longer periods of time. Home values normally are strongest during the home buying season which is the hottest in Spring and Summer. CoVid disrupted what we would expect as normal trends. Also. the number of people leaving California and large cities in the northwest has made the Nampa home buying season more year-round.
How many homes are for sale in Nampa?
Review history of Nampa Home Values
Check out the charts below and see how home values have changed over the last 15 years. These charts depict each MLS area and lines track NEW compared to EXISTING median home values by a quarter since the year 2005.
How have home values changed year over year?
2021 saw the greatest appreciation of home values but as you can see in the chart below, Nampa is a great investment.
Median Price
%? Year-Over-Year
Total Homes Sold
%? Year-Over-Year
2021
$399,999
+35.38%
3,793
-0.24%
2020
$295,465
+18.23%
3,802
+19.41%
2019
$249,900
+16.23%
3,184
+5.19%
2018
$215,000
+18.78%
3,027
+4.16%
2017
$181,000
+11.73%
2,906
+10.37%
*source Intermountain MLS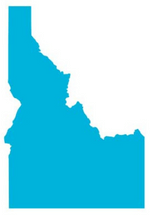 Receive weekly updates on the latest real estate trends- Subscribe for free!
Review addtiional home value reports: