Star Idaho Home Values
2022 Real Estate Report
For years, the City of Star was known as a rural setting and now has a number of subdivisions with hundreds of homes; though still just one stoplight. Star now has its own grocery store and several small businesses have popped up in the most recent years making it more attractive and starting to create more of a local economy.
Star Real Estate Market Profile
The following report is about listings, which is about what is happening in the market currently. It is a real estate report that can more quickly identify trends in the local real estate market.
How are home values changing in Star?
Real estate is seasonal and cyclical so it is best to review charts with more data so you can see a complete story and trends over longer periods of time. Home values normally are strongest during the home buying season which is the hottest in Spring and Summer. CoVid has disrupted what we would expect as normal trends. Also. the number of people leaving California and large cities in the northwest has made it the market more year-round.
How many homes are for sale in the city of Star?
How are Star, ID home values changing?
Check out the charts below and see how home values have changed over the last 16 years. These charts depict each MLS area and lines track NEW compared to EXISTING Median Home Values by a quarter since the year 2005.
The City of Star real estate market seemed to bottom in 2011 and has climbed steadily over the years. Demand for homes over the last 4 years has spurred new construction. Heron River, The Lakes at Pristine Meadows, and other luxury communities have attracted many people that may have been outpriced in Eagle. There have always been a number of communities for fist time buyers but now everyone is looking for locations that are convenient access to the area and the city of Star is an obvious choice. Over the last three years, new construction has been in demand as there have not been enough existing homes for sale. Developers are feverishly working to bring more lots to market. While much of Star's rural roots are disappearing, it is still a city in the country with easy access to big-city services and amenities.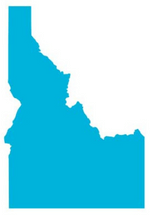 Receive weekly updates on the latest real estate trends- Subscribe for free!
Research additional home value reports: