Bridle Ridge Equestrian Estates
Kuna,
Idaho
83634
If you love horses and like-minded neighbors, then this is the place for you!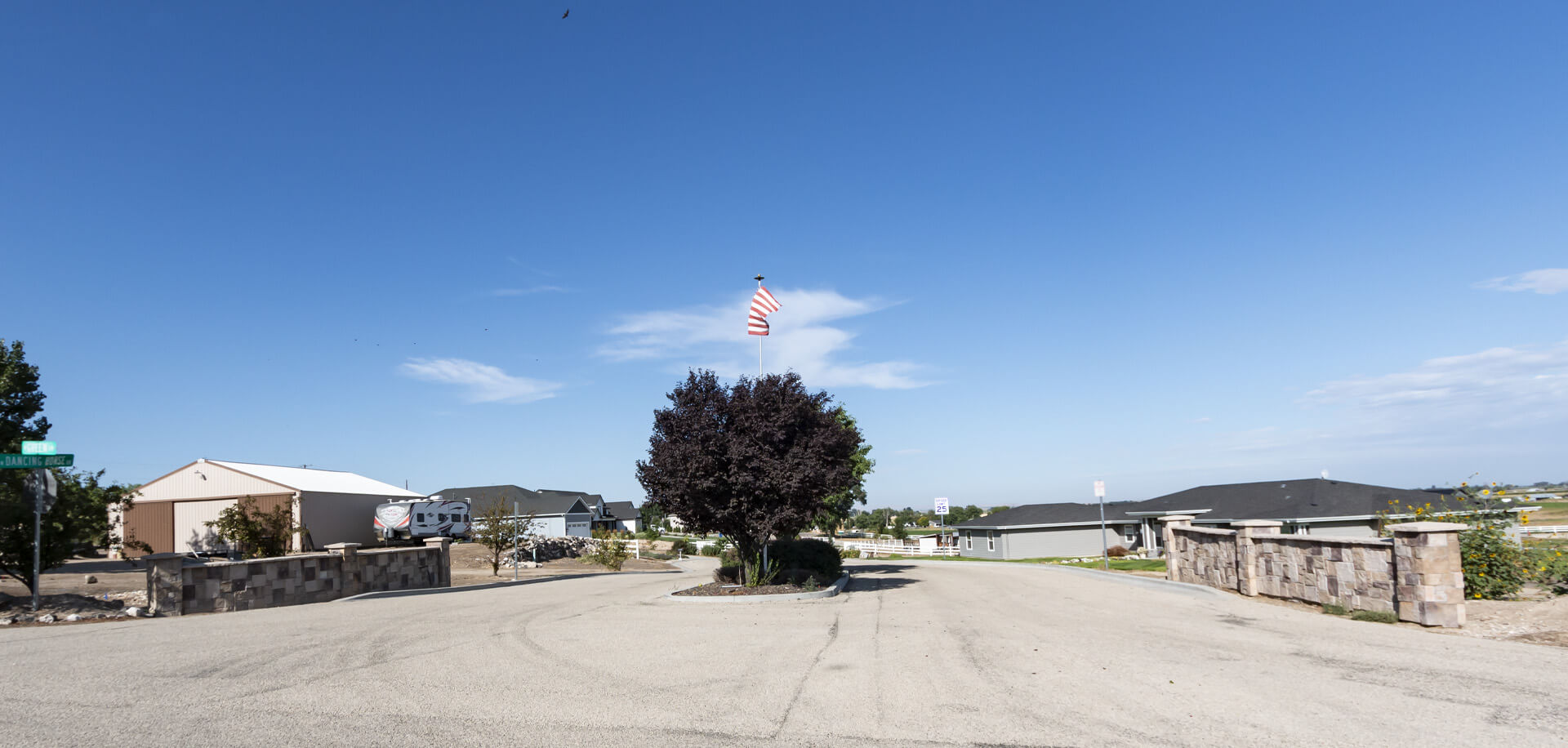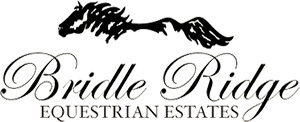 If you love cows & horses, access to indoor/outdoor riding arenas, boarding stables, and like-minded neighbors then Bridle Ridge Equestrian Estates is the place for you! Bridle Ridge combines a love of all things equine, with lovely homes surrounded by beautiful farmland in a sweeping pastoral setting.
Bridle Ridge is a small community on 54 acres born out of a love for horses. Over 1,000 acres of BLM land is within walking distance so your options for adventure are endless.
Nestled at the foot of the Owyhee Mountains and 15 minutes from Meridian, residents, and guests may enjoy 2+ miles of interior bridle paths, indoor and outdoor riding arenas, and hours of exploration on adjacent BLM countryside...all without having to trailer horses! Bridle Ridge homes are on community sewer, and individual wells, and have pressurized irrigation.
Building Lots:
9 one-acre homesites
54 building lots
Developer:
Kuna School District:
Indian Creek Elementary (K-3) & Ross Elementary (4-5)
Kuna Middle
Kuna High
Bridle Ridge Estates community amenities
Community clubhouse
Community park
Paved paths
Pressurized irrigation
Development equestrian features
There are nine 1-acre custom building lots available, each with a spectacular view of the Boise mountains as well as the beautiful Owyhees
Equestrian amenities include both indoor and outdoor riding arenas, a dressage arena, and miles of bridle paths, all within the borders of this gorgeous 54-acre community, for the exclusive use of homeowners, their families, and friends.
The large outdoor riding arena, 200 x 100 ft, is perfect for events such as show jumping, omoxhee, team roping or simply riding and training. An indoor judges' box and observation area flanks the south end of the arena
The indoor riding arena is 120 x 70 ft and offers a large heated tack room. bathroom and viewing area. The tack room is currently undergoing renovation in order to offer each homeowner an exclusive locked area for their individual tack and stable accessories
Location:
From Columbia Rd., south on Black Cat Rd. across tracks, continue left on Blackcat, West on Green Ln.
Homes for Sale at Bridle Ridge Equestrian Estates
No Matching Listings
Get notified when matching listings become available. We also have found 4 listings nearby within 2 miles of this community.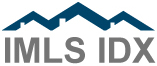 All listings featuring the IMLS IDX logo are provided courtesy of the Intermountain Multiple Listing Service, Copyright 2023.
IDX information is provided exclusively for consumers' personal, non-commercial use, and may not be used for any purpose other than to identify prospective properties consumers may be interested in purchasing. IMLS does not assume any liability for missing or inaccurate data. Information provided by IMLS is deemed reliable but not guaranteed. All listings provided by IMLS are marked with the official IMLS IDX logo.
Kuna Subdivision Profiles
Bridle Ridge Equestrian Estates
Covenants, Conditions, and Restrictions
ABRIDGED
Land Classification:
Lots consisting of Building Lots include 2, 3, 5, 6, 7, 9, 11, 12, 13 and 15
Common Areas consist of Lots 8, indoor riding arena, outdoor riding arena, and riding paths Lots 4 and 14 on the property
Lot Size and Use:
Each Lot shall be 1 acre in size
Each Lot Owner shall have exclusive use and benefit of such lot
All Lots are for residential purposes only
Curb and gutter are provided for each lot
Structures Permitted:
Single-detached living unit
Minimum square footage (exclusive of garage): 2000 square feet
Maximum square footage: 4500 square feet for a single-level home
Garage large enough for a minimum of two vehicles
Shall be constructed in accordance with the Design Guidelines adopted by the Architectural Review Committee
No mobile homes or manufactured homes allowed
There is no time limit for building once the Lot has been purchased, but all construction is to be completed within 12 months from the onset of the building
Exceptions will be made for hardship due to extremes of weather
No structure of a temporary nature such as a trailer, basement, tent, shack, garage, barn or other outbuildings shall be used on any Lot as a residence either temporarily or permanently unless special approval from the Architectural Review Committee and then may not exceed a six month time period
Accessory dwelling unit as permitted by Ada County
Must be compatible in design and decoration with the dwelling
No outbuildings shall be larger than 2400 sq ft unless approved by Architectural Review Committee
No living dwelling or outbuilding can obscure a neighbor's view
All outbuildings shall be constructed of quality building material: completely finished and painted on the outside
Private greenhouse
Barn
Storage unit
Shop
Private swimming pool
Spa
Water and Sewer:
A community sewer system is provided and installed by the Declarants and will be maintained by the Homeowners Association
Each Lot Owner is required to construct an upgraded well for purposes of groundwater quality protection as mandated by Ada County. The well is to have a minimum surface seal extending to a minimum depth of 150 ft, the surface seal thickness shall be a minimum of 1.5 inches on all sides of the well casing
Irrigation:
All irrigation is pressurized
Maintenance to be the responsibility of the Homeowner's Association in common areas
Homeowners are responsible for maintaining their own systems
Fencing:
Not required unless livestock are to be contained on the Lot
If a Lot is fenced, the perimeter fence must be three-rail sand-colored vinyl fencing
No white vinyl fencing is allowed
All fencing installed by the Owner must be kept in good repair by the Owner
The Declarants are responsible for placing perimeter and bridlepath fencing with sand-colored three-rail vinyl
This fencing will be maintained by the homeowners association, and repairs are to be made within 10 working days of the report of damage
Maintenance of Structures:
Each Owner shall maintain their Lot and improvements therein in a clean and attractive condition, in good repair, and in such fashion as not to create a fire or other hazard
The Entrance Island, indoor and outdoor riding arenas will be maintained by the homeowners association, and repairs to be made within 10 days of the report of damage
Indoor and outdoor riding arena footing will be groomed weekly (or twice weekly in times of high usage), by an individual hired by the Homeowners Association
Individualís are responsible to clean up all manure from their horses during riding in the indoor and outdoor arenas, or leading their animals to and from the arenas and from the public subdivision roads
Manure from the bridle paths will be gathered twice weekly and will be the responsibility of the individual hired by the Homeowners Association
Landscaping:
Landscaping of the front yard must be completed within eight months from the date of completion of construction of the dwelling (unless an extension is necessary because of undue hardship due to weather)
No trees or shrubs which are poisonous to livestock are allowed; a list of poisonous trees and shrubs shall be provided to each lot owner upon closing
Landscaping in the Common Areas and Entrance Island is the responsibility of the Declarants
Maintenance of Landscaping:
Each Owner shall keep all shrubs, trees, grass, and plantings of every kind on the Owner's Lot or within the adjoining street right-of-way neatly trimmed, properly cultivated and free of trash, weeds and other unsightly material
Landscaping on the Property perimeter and in the Entrance Island will be maintained by the Homeowner's Association
Bridlepath footing and weed control will be maintained by the Homeowner's Association, with new sand added as needed for the maintenance of safe footing
Service Facilities:
Garbage containers, fuel tanks, clotheslines, etc. are to be screened so that they are not visible from the street or neighboring property
All telephone, power, natural gas (when available) and other communication lines shall be placed underground except as otherwise mandated by local jurisdictions or public utility companies
Antennas and Satellite Dishes:
Exterior antennas, satellite receivers, and transmission dishes are permissible but must be in compliance with the rules established by the Architectural Review Committee
Signs:
No signs shall be erected or maintained on any Lot except "For Sale" or "For Rent" signs placed by the Owner, Declarants or a licensed real estate agent, or signs advertising the builder or landscaper and only during the construction process and should be removed 30 days after the completion of construction
Parking:
Owner shall provide adequate off-street parking on Owner's Lot for parking of vehicles, livestock trailers, boats, recreational vehicles, motorcycles
These vehicles are to be housed in an enclosed garage, outbuilding or screened area, but up to three vehicles can be parked on the Owners property unenclosed
No Owner shall permit any vehicle that is in extreme disrepair to be abandoned or to remain parked on the Ownerís Lot (unless screened from view) or on the Common Area or any street for a period in excess of forty-eight hours
Overnight parking of the above vehicles on the public streets within the subdivision is prohibited
Owners' or visitors' vehicles cannot be parked on the public streets for longer than 24 hours
Guests are encouraged to park on the Ownerís property but may park on the street adjacent to the Ownerís dwelling not to exceed 24 hours
Parking of extra livestock trailers will be made available to Owners adjacent to the new indoor arena, at no additional fee, maximum of 1 trailer per Lot
Animals:
Ada County allows 2 large animals (livestock) for each one acre Lot
Livestock: shall include only horses, cattle, goats, llamas, or sheep
No peacocks are allowed or bird aviaries
All dogs, household pets (except cats) shall be fenced so as not to annoy or trespass upon the property of others
Any inconvenience, damage or unpleasantness caused by animals shall be the responsibility of their respective Owners
All animals shall be fed and cared for
Dogs must be on a leash when around the horse arenas
Horses and Dogs are allowed on the bridle paths, but the dogs must be on a leash
Dog runs are allowable on the individual Lots but must be no closer than thirty feet from any lot line
All animal manure shall be disposed of regularly so as not to create health, fly, or odor nuisance, excluding compost piles
Weed and Pest Control:
No Owner shall permit anything or condition to exist upon any portion of the Property that will induce, breed, or harbor infectious plant or animal diseases or noxious insects or vermin
The owner shall keep the Lot free of weeds and dead vegetation
Weed and pest control in the common areas/ arenas/ bridle paths are the responsibility of the Homeowner's Association
Offensive or Unlawful Activities:
No noxious or offensive activities shall be carried out upon the Property, nor shall anything be done or placed on the Property that interferes with or jeopardizes the enjoyment of the Property, or that is a source of annoyance to Owners or occupants
No unlawful use shall be made of the Property and all valid laws, zoning ordinances, and regulations of all governmental bodies having jurisdiction over the Property shall be observed
Owners and other occupants shall not engage in any abusive or harassing behavior, either verbal or physical, or any form of intimidation or aggression directed at other Owners, occupants, guests, or invitees
Trash:
No part of the Property shall be used as a dumping ground for trash or rubbish of any kind
All garbage and other waste shall be kept in appropriate sanitary containers for proper disposal and out of public view
Yard rakings, dirt, and other material resulting from landscaping or construction work shall not be dumped onto Lots, streets, Common areas, irrigation ditches or drainage ditches
During Construction:
The building area shall be kept reasonably clean and in workmanlike order, free of litter
Debris may not be deposited on any other Lot
All construction debris, stumps, trees, etc. must be periodically removed from each Lot by the builder or owner, and such debris shall not be dumped in any area within the Property
All unimproved lots shall be kept in a neat and orderly condition, free of brush, vines, weeds, debris, and grass cut or mowed at sufficient intervals to prevent the creation of a nuisance or fire hazard
Prior to the Lot purchase, the responsibility of Lots cleanup and maintenance is the responsibility of the Declarants
Construction:
All debris shall be removed from the Lot prior to each weekend
No materials are to be kept on any adjoining Lots
Vehicles belonging to construction personnel shall not be parked in front of occupied homes or interfere with traffic
Utilities including water, shall not be taken from any other Lot without the approval of the Owner
A receptacle for trash and debris shall be located on the lot
Each Owner shall be responsible to repair any damage that may occur during the construction period to any road, mailbox, utility facility or other onsite or offsite improvement caused by the Owner or Owner's agents
Title to Common Areas:
Title shall be conveyed to the Homeowners Association, free and clear of monetary liens
The Association may not by act or omission seek to abandon, partition, subdivide, encumber, sell, or transfer the Common Areas owned directly or indirectly by the Association
Maintenance of the Common Areas:
Shall include but not limited to: Maintenance of riding arenas and bridle path footing
Maintenance and repair of riding arenas, tack room
Use of Common Areas:
Common Areas shall be reserved for the use and enjoyment of all Owners, no long term private use may be made of the Common Areas, although short term use is allowable with a majority vote of the Homeownerís Association, (for example a birthday party, wedding etc)
Common Areas shall not be partitioned or otherwise divided into parcels for residential use and no private structure shall be constructed on the Common Areas
Owners can request to host occasional competitions or classes related to equine activities in the indoor or outdoor riding arenas, but this must be preapproved at least 3 months in advance by a majority vote of the Homeowner's Association and funded by the individual or Club
Clean-up and damage repair are the sole responsibility of the Owner and is expected at the end of the competition or class
Delegation of Use:
Any Owner may delegate, his or her right of enjoyment of the Common Areas to friends, family members, invitees, and guests
Improvements:
Declarants are not required to build any Improvements on the Property other than as required by Ada County
Planned improvements:
Conversion of the existing 10 stalls in the indoor arena to individual storage units, one to be assigned to each lot owner for their private use
The second indoor riding arena planned for construction on private property, which will be made accessible to lot owners, friends and families at a small fee
A privately owned 30-stall barn is planned for construction on private property and will be available for boarding at a discounted rate for lot owners