Idaho Condominium for Sale
Owning a condo is quite different from owing a house. Here is how to understand if condominium living is for you?
The benefits and drawbacks of condo living need to be weighed against your own criteria. Is security more important to you than distance from your neighbors? Are you comfortable with community living? Here is a list of the basic pros and cons of condo living to help you make your decision.
Location:
There is a high concentration of condominiums in downtown where land is at a premium. If you want to be in the heart of the city, a condominium may be a good choice.
Security:
Having neighbors around makes it a lot easier to lock up and leave for a vacation or an extended period of time. Also, condominium buildings often have security features. This is particularly helpful if this is your second home, and you are only there for part of the year.
Low maintenance:
No more backaches from mowing the lawn or shoveling snow. Condo living means someone else takes care of the plumbing problems or roof maintenance for you.
Affordability:
While condominiums have a wide price range, the lower range is often within the budget of first-time buyers and singles who may find single-family houses unaffordable.
Amenities:
Many Idaho condominium developments offer a range of amenities in the common areas.
Condominium association:
Every unit owner is a member of the condo association, which also has an elected board. The association serves to enforce bylaws, handles maintenance and repair issues, and deals with disputes with developers or between unit owners.
Condominiums for Sale in Idaho
December 3, 2023
Condominiums for Sale in Idaho by Price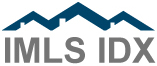 All listings featuring the IMLS IDX logo are provided courtesy of the Intermountain Multiple Listing Service, Copyright 2023.
IDX information is provided exclusively for consumers' personal, non-commercial use, and may not be used for any purpose other than to identify prospective properties consumers may be interested in purchasing. IMLS does not assume any liability for missing or inaccurate data. Information provided by IMLS is deemed reliable but not guaranteed. All listings provided by IMLS are marked with the official IMLS IDX logo.
Advantages of Condo Ownership:
You will not be solely responsible for exterior or common area repairs
The HOA dues (or a one time assessment) you pay will generally cover all exterior repairs, including: siding, roofing, etc.
Convenient location:
Condominiums are often located in prime locations that are convenient to city centers, shopping, and restaurants. The close proximity to the city center and to major transportation routes allows you to reduce your commute time and costs
More affordable than a single family home
Condominiums have a very wide price range, with the lower range often within the budget of first-time buyers and single income families. To find a comparably priced home, you often have to search less desirable neighborhoods and suburban areas of the city.
Security and safety
Nearby neighbors make many condominium owners feel more secure in their home. The presence of neighbors makes it more comfortable to leave home for vacations or work trips. Many condominiums have additional security features, such as a guard service or buzzer system to provide additional protection for the owners.
Low maintenance
No more lawn care…say it again, NO MORE lawn care! Condo living usually means somebody else is taking care of the exterior maintenance, such as mowing the lawn, shoveling snow, and cleaning the gutters.
Amenities
Condominiums often offer access to amenities such as a swimming pool, gym, tennis courts, and reception area in the common areas, providing luxuries you may not otherwise be able to afford.
Neighbor accountability
The condominium association sets rules and regulations that all home owners must follow. The association will enforce these rules to ensure compliance, while also dealing with disputes between unit owners or developers.
Disadvantages of Condominium Ownership:
Community Living
As a member of a condominium complex, you will be part of a "community." Having shared walls means you are more likely to hear noise from neighboring units, while shared common areas can lead to more interaction with your neighbors than you wish.
Fees
Every condominium owner is responsible for certain fees—typically called Home Owner's Association (HOA) fees. These dues, generally collected monthly, will never go away! While they may minimize large "one time" expenses, additional fees may still be assessed, in response to unexpected or unplanned for events.
Resale
Historically, condominiums have been more sensitive to real estate market trends than single-family homes. When the local housing market starts to decline, the condominium sector is usually one of the first hit—and last to recover.
Rules
When you own a condominium, you lose some of the independence of home ownership. You must follow HOA rules or risk being fined. These rules may influence what you can put in your window, renovations, pet ownership, and noise levels.
Privacy
Due to the close living proximity, condo owners lose some of the privacy that a single-family residence affords. Shared walls mean shared noise.
Space
When you own a condominium, you do not own the land beneath you. Your ownership typically extends to the space between the walls of your unit along with shared common areas. This also means you will not have the ability to "expand" the size of your home.
Search by Idaho Lifestyle