Kingsbridge Subdivision
Meridian,
Idaho
83642
A high-end community featuring a community pool, a community park with a playground, barbecue, and green space.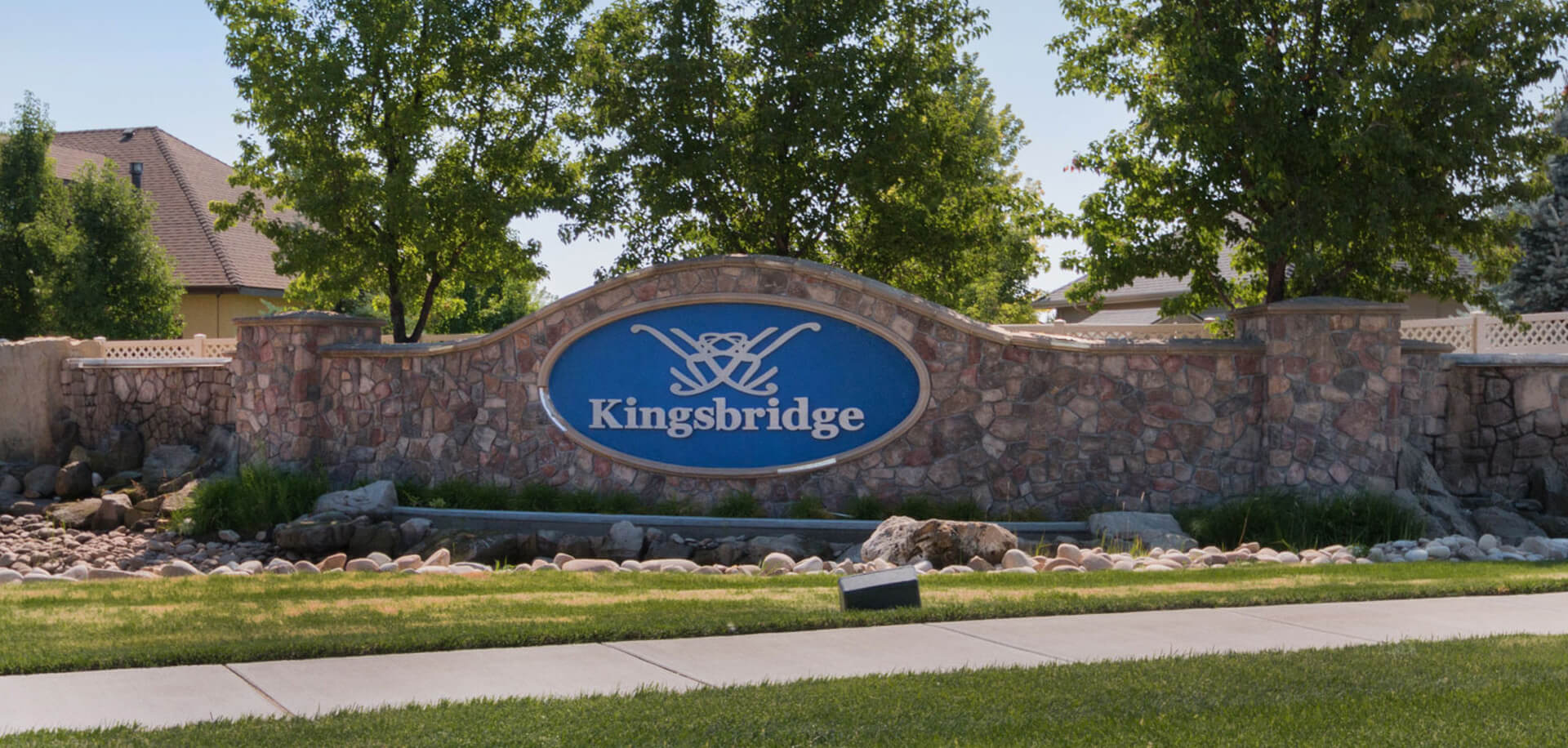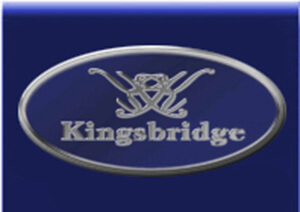 Kingsbridge is a high-end subdivision in south Meridian near the Boise city limits that was developed by Vision First and Boise Hunter Homes. The community is located off of Eagle Road between Victory Road and Amity Road and has a beautifully landscaped entry. Lots in Kingsbridge Subdivision are larger than average, ranging from a quarter to 1 full acre and include many custom-built homes built between 2007 and 2016. The subdivision features a community pool, a large community park with a playground, barbecues, and green space.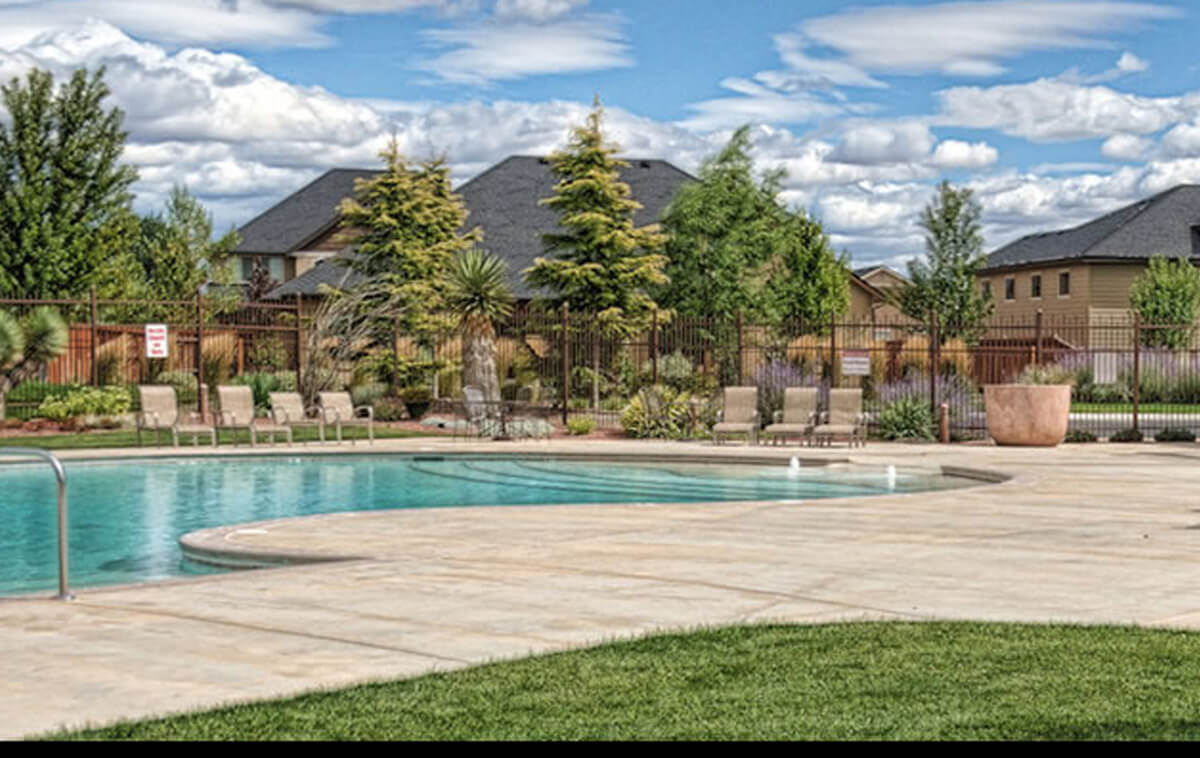 About Kingsbridge
Kingsbridge is close to major roads like Eagle Road, Interstate-84, and Overland Road, making commuting to work or taking the kids to school easier. In fact, most of the roads that run east to west in Meridian can take you straight from Nampa to Boise. It takes 25 minutes to get to downtown Eagle or downtown Boise from Kingsbridge. The Boise Airport and downtown Nampa are both under 20 minutes away.
Kingsbridge is close to many family activities. Wahooz Family Fun Zone provides year-round entertainment. Roaring Springs Water Park is next to Wahooz and is one of the biggest water parks in Idaho. Meridian Speedway is a great way for families to watch exciting wheel-to-wheel racing. Two nearby movie theaters are the Cinemark Majestic Cinemas and the Village Cinema. The Village at Meridian also provides 50 dining and retail options as well as a 58-acre park and live entertainment.
Kingsbridge Plat Map: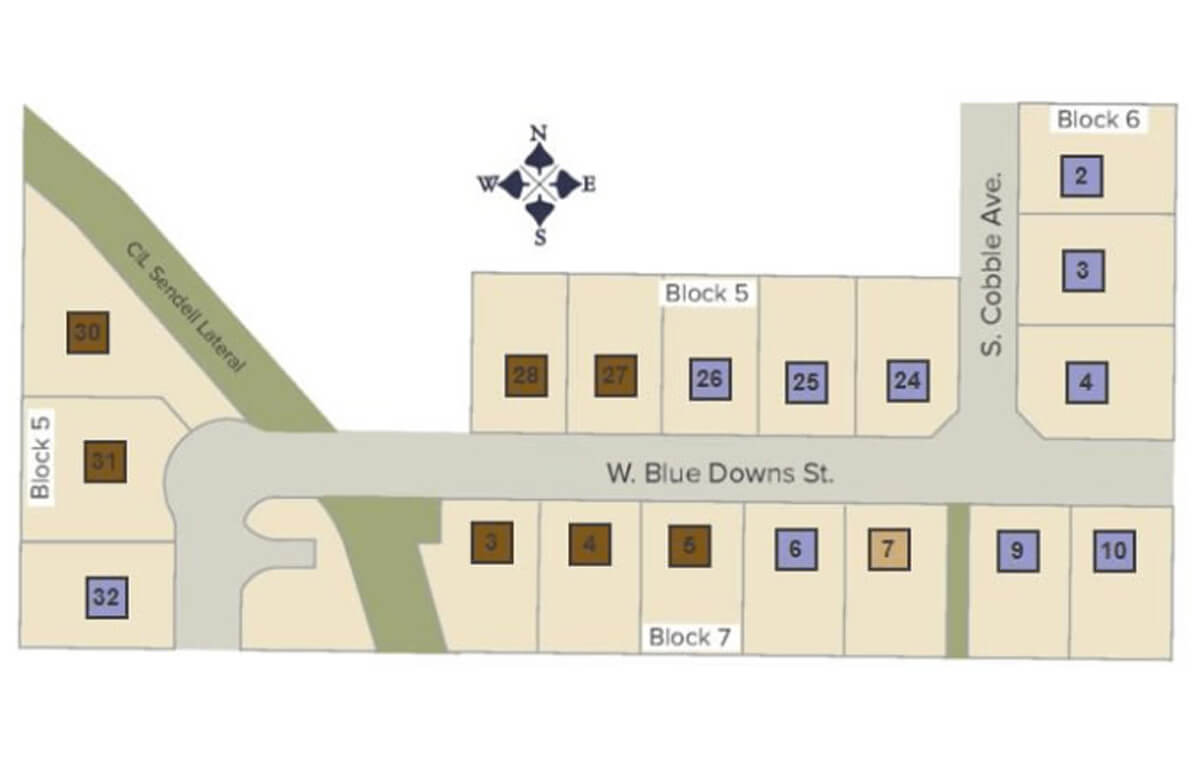 Location:
Located east of Eagle Road and south of Victory Road in Meridian, Idaho
Shelburne is to the south
Tuscany is to the west
Rockhampton is to the east
Homesites:
Kingsbridge Phases 2 and 3 consist of 72 buildable lots and 7 common lots.
Residential subdivision on 38+ acres
Developers:
Vision First
Boise Hunter Homes
West Ada School District:
Elementary School: Mary McPherson Elementary
Middle School: Victory Middle
High School: Mountain View High
Kingsbridge homeowner's association dues:
$900 annually
$250 setup/transfer fee
Kingsbridge community amenities:
Community clubhouse
Community park
Community pool
Paved paths
Pressurized irrigation
Map:
360º Neighborhood Tour:
New Home Pricing Guide
Average Sales Price
Total Sales
Average Price per SqFt
Price Range of Homes
2016
$528,797
3
$144.05
$469,900
to $625,000
2015
$475,834
8
$137.56
$390k
to $715k
2014
$456,649
23
$133.96
$376k
to $656k
2013
$434,474
16
$
*source Intermountain MLS
Homes for sale at Kingsbridge subdivision
No Matching Listings
Get notified when matching listings become available. We also have found more listings nearby within 1 mile of this community.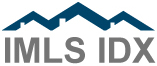 All listings featuring the IMLS IDX logo are provided courtesy of the Intermountain Multiple Listing Service, Copyright 2023.
IDX information is provided exclusively for consumers' personal, non-commercial use, and may not be used for any purpose other than to identify prospective properties consumers may be interested in purchasing. IMLS does not assume any liability for missing or inaccurate data. Information provided by IMLS is deemed reliable but not guaranteed. All listings provided by IMLS are marked with the official IMLS IDX logo.
Kingsbridge Architectural Control Guidelines
Plan Approval
Builders must submit plans to the Architectural Review Committee ("ARC") for approval prior to the start of construction. Plans are to include a site plan (at a scale of not less than 1"=8') detailing the location, dimensions and square footage of the dwelling, garage, driveway, sidewalks, patios, decks and any accessory structures or improvements; and all exterior elevations and floor plans for the dwelling, garage and any accessory structures (each at a scale of not less than 1"=3'); which will be kept with the ARC during the construction phase. If you want your plans back, they will be made available for one week following the ARC's review. Colors must be chosen from the ARC's approved palette and must be submitted to the ARC for approval prior to application, both as to the colors and the combinations thereof.
No Split Entry homes will be approved.
The ARC shall give the builder a drainage plan for its Lot, which shall not be altered, nor shall any retaining wall be installed, without the ARC's approval of the grading or wall installation plans. Existing grades on each Lot, as well as proposed finished grades of any ground, shall not be altered once approved by the ARC.
Repetition of Plans
No floor plan or elevation design shall be approved or constructed on any Lot, unless separated by three (3) or more Lots from any floor plan or elevation design which is similar, in the sole discretion and opinion of the ARC, to the proposed floor plan or elevation design.
Square Footage Requirements
The minimum living area of all single-story residences, exclusive of bonus rooms, basements, open or screened porch entrances, patios, and attached or detached garages, shall be not less than two thousand four hundred (2,400) square feet.
The minimum living area of all two or more-story residences, exclusive of basements, open or screened porch entrances, patios, and attached or detached garages, shall be not less than three thousand (3,000) square feet.
Two-story, daylight basement, and single-level homes (with a bonus room), shall not have less than 2,400 square feet of living area on the main level and 3,000 minimum total square feet of living area, exclusive of open or screened porches, entrances, patios, and attached or detached garages.
Minimum Setbacks
All Buildings on Residential Lots shall be constructed within setbacks imposed by the City of Meridian zoning code at the time of building permit issuance. On this date, the applicable setback requirements are set forth in Section 11-9-10 of the Meridian Municipal Code, as amended by Ordinance 03-1001. Front yard setbacks shall be measured from the property line or the adjacent sidewalk, whichever is more restrictive. In addition, all Lots on the perimeter of Kingsbridge shall have rear yard setbacks of twenty-five (25) feet.
Height Limitations on Certain Lots
The following Lots shall be restricted to a single-story residence, including a maximum peak of twenty-five feet and a 10:12 maximum roof pitch, with no bonus rooms in the attic space:
Lots 5, 6, 7, 8, 14, 15, 22, 31, and 32, Block 2
Lots 3, 4, 5, 30, and 31, Block 1
Lots 17 and 18, Block 18
Lots 2, 3, 4, and 5, Block 5
Lots 22, 23, 24, and 25, Block 7
Design and Color Scheme
Exteriors walls of residences may be painted only in earth tones chosen from the ARC's approved palette and submitted to the ARC for approval prior to application, both as to the colors and the combinations thereof. The exteriors of all nonresidential Buildings and Improvements shall be compatible in architectural style and color with residences constructed on the Lot. Trim doors, rails, decks, eaves, and gutters shall be compatible in architectural style with the exterior of the residence constructed upon the Lot. No residence shall have a roof with a pitch of less than 7 in 12, except that a 5 in 12 roof pitch shall be permitted for entry roofs only on two-story homes with all other roofs on two-story homes pitched at no less than 7 in 12 (except if a lower pitch is required to
comply with City height limitations, which exception shall be subject to ARC approval).
Roofing Materials & Projections
Residences and other Buildings constructed on Lots shall be roofed with tile or 40-year or longer architectural grade composition shingles, with a high-profile ridge, in antique black, charcoal gray, slate gray, weathered wood, or other dark colors approved by the ARC. No metal, tarpaper, or gravel roofing shall be allowed on any residential Building or other Building constructed on any Lot. No vinyl, T-111, metal, concrete block, "Z-brick" or stamped concrete shall be used as siding material on any residence, Building or Improvement constructed on any Lot. All roof flashing, vents, gutters, and downspouts must be treated with non-glare color harmonious with the roof, soffit, and fascia, or upper wall surface. Roof overhangs of less than 12 inches shall be prohibited. All fascias shall be a minimum of one (1) inch by eight (8) inches in width. Vinyl and metal-clad vents, fascias, and soffits shall be permitted if the color and materials proposed are non-reflective and compatible in color and texture with the remainder of the structure. Roof and attic vents shall be shown on building elevations submitted to the ARC, indicating the type, size, location, and proposed design. A
combination of ridge, soffit, and dormer vents is preferred, and metal vents and vent caps projecting from the roof surface are discouraged. Skylights must not extend to the eave line, nor shall they project excessively above the roof surface.
Roof-mounted solar collectors, satellite dishes, and similar projecting structures shall, to the extent possible, be screened from view of adjacent lots and streets and shall bed reviewed and approved or disapproved by the ARC.
Siding Materials
Except for decorative shingles and as otherwise required for the front walls of residences, all siding used on residences, Buildings, or Improvements constructed on any Lot shall be wood or fiber cement (Hardee Plank or better) with a minimum eight-inch (8") board and seven inches (7") reveal (no cottage lap allowed). The front walls of garages and columns on the front of the residences shall be wrapped with stone veneer or stucco, which shall be generally a single story high on garages and full height on the front of residences, a total a minimum of sixty percent (60%) of the front elevation of each home (net of windows, doors and garage doors) and shall wrap around the side walls not less than two (2) feet on each end.
Garages
Each Residence shall include a garage designed to enclose a minimum of three (3) and a maximum of six (6) vehicles, which garage may include one oversized bay for storage of a recreational vehicle. The use of side-entry garages is strongly encouraged. The garage structure may be attached or detached, but, in either case, shall interrelate to the Residence with respect to character, exterior elevations, materials, and finishes. Carports shall not be permitted.
Driveways and Sidewalks
All driveways must be concrete in construction and shall include borders, a minimum of eighteen (18") inches in width, extending continuously from the garage to the street curb, with surfaces of stamped or colored concrete, concrete pavers, or exposed aggregate. Sidewalks extending from driveways or public right of way to the residence shall not be built in a straight line but shall have a curvilinear alignment.
Exterior Lighting
Lights regulated by photocells shall be installed on each side of the garage. Front yard and driveway lighting shall be optional. If installed, such lighting shall not be on poles but shall be on or in rectangular monuments not more than four feet (4') in height above the Lot grade, designed with colors and materials (either masonry, stucco, stone or siding) matching the front elevation of the residence. Exterior lighting, its location, the type of fixtures, and information on whether the lighting is recessed or surface mounted shall be shown on the plans submitted for ARC approval. In general, light sources should be shielded and directional, and the light source should not be visible from neighboring properties or adjoining streets. Exterior lighting must be regulated by photocells.
Mailboxes
U.S. Mail shall be delivered only at locations specified by the U.S. Postal Service and in boxes conforming to U.S. Postmaster requirements. U.S. Mailboxes shall be provided by the Developer and installed on a dual-shared post provided by the Developer, or in a masonry enclosure installed at the Buyer/Builder's expense adjacent to the driveway apron on the Lot, and, in either case, using a design and location approved by the ARC.
No other mailboxes may be erected upon any Lot.
Landscaping
Front sidewalks or driveways shall be concrete or masonry pavers and are encouraged to have curved lines or a stamped pattern or accent masonry pavers at the edge. Front yard landscaping on each Lot, and side yard landscaping on all corner Lots, must be completed upon the earlier of thirty (30) days after substantial completion of the residence (weather permitting) or occupancy of the residence constructed thereon. Front yard landscaping shall include an underground sprinkler system, rolled (sod) lawns, one ornamental street tree in compliance with the city-approved site drawings, at least one additional ornamental or coniferous tree of at least 2.5" caliper, and at least six (6) feet in height, at least five (5) five-gallon shrubs and at least ten (10) two-gallon shrubs. Any meters, heat pumps, or air conditioning units located in the front yard shall be screened by shrubs. Berms and sculptured planting areas are encouraged. The backyard of each Lot must be sodded or hydro seeded within thirty (30) days after occupancy of the residence constructed thereon. Each Owner shall maintain and irrigate the landscaping in its front and back yards and landscaped parking strips between the front yard and the adjacent right-of-way in good condition.
Fences & Hedges
Fences are not required to be erected on any Lot, except on rear lot lines as specified herein.
Any fencing on the Property must be either (a) Privacy Fences of almond-colored vinyl, not to exceed six feet in height (6 feet solid, except where 4 feet solid topped by 2 feet of lattice is required by the City of Meridian for public safety reasons); or (b) Common Lot Fences of black wrought iron or black powder-coated tubular steel or aluminum, not to exceed five (5) feet in height in the rear or side yards or 3 feet in height in front yards, in compliance with and as depicted in Exhibit "C" to the Declaration. The Developer shall install, at Developer's expense, Privacy Fencing extending along the entire north property line of Kingsbridge (including the portion of the north side of Lot 9, Block 1 adjoining Dartmoor) and extending along the portion of the south boundary of Lot 17 Block 2 adjoining Kunz Hollow. The developer shall install, at Developer's expense, a Common Lot Fence five (5) feet in height extending along the entire easterly property line of Kingsbridge, except where said property line crosses the public right-of-way. Where residential lot lines abut other residential lot lines, the Owners of said Lots may, but shall not be obligated to, construct a Privacy Fence. Fences shall not be built closer to the street than five feet behind the front corner of the house on each side, except for 3-foot-high Common Lot Fences or 3-foot-high hedges, which shall be permitted in front yards. Fences and hedges shall not extend closer than twenty feet to the front street right-of-way.
Except as otherwise specifically provided herein, rear or side yard fences and hedges on corner lots shall not be built or planted closer than twenty feet to any side or rear street right-of-way without ARC approval. Where any rear or side lot line abuts a Common Lot, except as otherwise provided in the immediately preceding subparagraph of this Paragraph on Fences, the owners of said lots shall be entitled, but not required, to construct a Common Lot Fence not exceeding five (5) feet in height to the point that is five feet behind the front corner of the house, then tapering down to 3 feet in height along the side lot line of the front yard. Where any Privacy Fence intersects a Common Lot Fence, it shall, from a point twenty (20) feet from the point of intersection, taper down in height and transition to a Common Lot Fence, as depicted in Exhibit "C." All fencing must be of new material and constructed in a workmanlike manner and must comply with Meridian City's Code for vision triangle. The installation and maintenance of retaining walls that are required due to topographic conditions of individual Lots, and approved in writing by the ARC, are the sole and absolute responsibility of the Lot Owner, shall be of masonry products only, and shall not be the responsibility of the Developer, its successor or assign, or the Association.
Grading
The ARC shall give the builder a drainage and grading plan for its Lot, which shall not be altered without the ARC's approval of the grading plan. Existing grades on each Lot, as well as proposed finished grades of any ground, shall not be altered once approved by the ARC. All grading shall minimize disruption of the Lot and shall appear to be an extension of any natural landforms. Slopes shall not exceed 2:1 unless a steeper slope is the only feasible design solution. All driveways shall minimize grading and shall not exceed 7%. Driveway slopes across the sidewalk and to the back of the curb shall not exceed 2%. Natural slopes should be utilized rather than cuts, fills, and retaining walls, wherever feasible.
Retaining Walls
No retaining wall shall be installed without the ARC's prior approval of the wall design and installation plans. Any required retaining walls shall create a smooth or stepped transition at the top and bottom of slopes to appear natural with the existing landforms and landscaping. Walls shall be built using reinforced materials that are compatible in appearance with the exterior elevation of the home. Compatible materials may include stone-faced blocks, stucco, or rock. Poured in place concrete retaining walls shall be finished with a rock veneer or stucco.
Drainage Systems
All buildings shall utilize gutters and downspouts to direct roof drainage to an on-site, underground drainage collection system (dry well). All drainage from hardscape surfaces (e.g., driveways, sidewalks, patios) shall be directed into on-site swales or channels within the landscape plan of the Lot. Drainage piping shall be concealed. Drainage onto another home site shall not be permitted. Sloping yards down to the property line shall not be permitted. On downhill sloped yards, a swale shall be provided a minimum of five feet (5') inside the downhill property line. Said swale shall be a
depression of 6" minimum depth with gentle side slopes to provide for the interception and percolation of water runoff. All Lot surfaces shall slope away from buildings at a minimum gradient of 2% for at least 5 feet.
Debris Removal, Portable Outhouses and Street Sweeping
The developer will provide the construction services, street tree, and mailbox listed below and collect the stated fees for such services at each lot closing:
Street Tree & Watering Fee $325.00
Portable Outhouse: $100.00
Street Sweeping Fee: $200.00
Trash Box & Debris Removal Fee $500.00
Mailbox and stand provided by ARC: $175.00
Architectural Review Fee: $500.00
Construction Deposit $1,000.00
Total for Construction Services, street tree and mailbox: $2,800.00
Homeowners Dues
$500.00 annual dues, assessed and paid quarterly, on a pro-rated basis for the first year after lot closing, $195.00 one-time Homeowners' Association setup fee, collected at Lot closing, and $100.00 transfer fee, payable on each sale of the finished house.