Marketing Your Home
There are many things to consider when selling your home and they all work together in getting it sold. One step is preparing your home to sell which starts with cleaning, decluttering and de-personalizing. You may also want to fix items that need repair or updating, painting, professionally cleaning rugs & floors, washing the exterior of the house and sprucing up the yard with flowers.
If all goes well and everything comes together, you want as many people to see your house as quickly as possible. We want everyone to look at the fabulous photos and schedule a tour and the best-case scenario is that several people find it appealing and are interested in making an offer, preferably at the same time. This is where having a comprehensive marketing plan that goes beyond having photos on the MLS and placing a sign in the yard.
Welcome to Idaho's Ultimate Real Estate Marketing
Presentation is Everything
Make your home outstanding
A clean house sells faster. Declutter, depersonalize, and brighten every room. Let the buyers imagine their life in the house, not yours.
The kitchen sells the house, that's how important it is! Pay special attention to decluttering this space.
Optimize your curb appeal by washing the exterior of the house and driveway. Add mulch and colorful annual flowers to your gardens.
Selling your home in "as-is" condition means leaving money on the table. Fix obvious deferred maintenance, deep clean every inch of your home, and add a coat of paint to instantly add value.
TIP: Hire a home staging consultant to improve the sale price by an average of 6%, and sell up to 50% faster. (Home Staging Resource)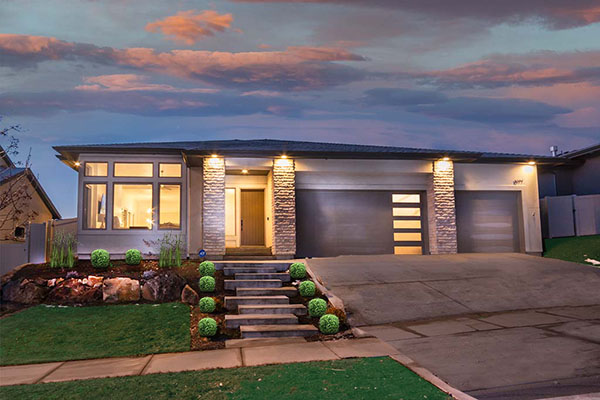 Take Pictures Worth Sharing
Capture every angle perfectly
Buyers spend 60% of their time looking at listing photos (Wall Street Journal). Your first impression is online. Stunning photography and impressive digital collateral is a must.
Listings with professional photography get 61% more views (Redfin) and can help sell your home an average of 32% faster. (PR Newswire)
Use sunrise/sunset exterior photos to make a dramatic impression.
TIP: Multiple photos will dramatically increase your ability to immediately connect with a buyer and attract a higher price.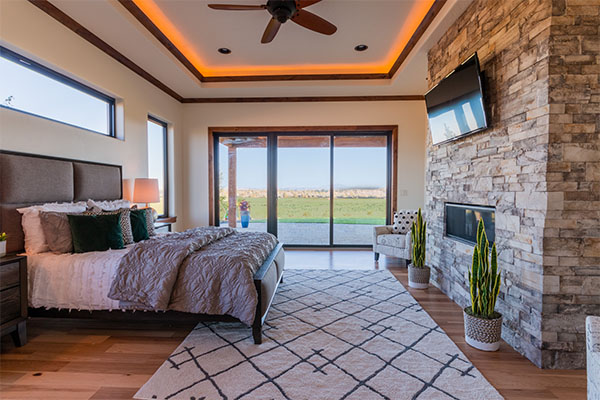 The Power of Video
Your competitive advantage
Homes listed with video get four times the inquiries of homes listed without video. (InMan)
58% of buyers want and expect to see a video of a home they're looking at online.
86% of home buyers watching home tour videos are also searching for a community tour to learn more about the neighborhood.
In an eye-mapping study, video results commanded more attention than other listings. (Virtuet)
71% of consumers say that video is the best way to bring product features to life. (Virtuet)
TIP: Choose a realtor that offers video as part of their listing services at no extra charge.
Create An Amazing Perspective
Use aerial photography
Homes with aerial images sold 68% faster. (RISMedia)
Aerial images provide a game-changing perspective for buyers who are not familiar with the area, especially out-of-state buyers.
When selling a property with large lots or acreage, aerial photographs are even more important to show the size of the property.
TIP: Ask your agent if they will provide aerial footage of your home to attract the best buyers.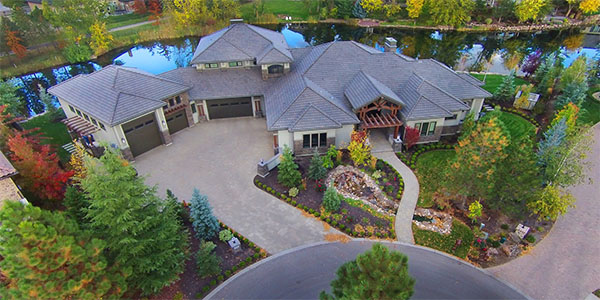 Virtual Tours Sell Homes Faster
Fully-immersive and HD experiences
54% of buyers will not look at a property unless it has a virtual tour on the listing. (Montreal360)
Homebuyers were 300% more engaged with listings with virtual tours.
Real estate listings with virtual home tours get 87% more views.
TIP: Agents offer virtual tours to reduce in-person showings and increase online traffic to the listing.
Understand the Psychology of Pricing
And how to use it to Win
Pricing your home correctly in the beginning will simultaneously save you money and net more money from the sale.
When selling your home, attractive pricing (Inman) and packaging (HGTV) are arguably the two most basic essentials. Getting these right means selling faster, and for top dollar.
Your marketing plan should include a pricing strategy to avoid the possibility of a price reduction or being on the market too long, which causes buyers to question, "What is wrong with that home?".
TIP: Discuss and analyze the comparables provided by your agent to decide on the current market value for your home and a strategic, competitive listing price.
Professional Real Estate Marketing
Promote your home like it's 2023
Attempting to sell your home as For Sale By Owner (FSBO) typically results in a smaller buyer pool and lower sales price. Hiring professional agents and using their marketing resources will save you money and you will get an average of $65,000 more on the sale of your home. (Zillow)
Think local. The Build Idaho Real Estate Team promotes your house directly to your neighbors, our database of buyers as well as social media.
Let the Build Idaho team sell your home. We provide professional photos, videography, staging consultations, and virtual tours for every listing—all done in-house to ensure the highest quality standards. Our agents will design an individualized marketing plan and pricing strategy to sell your home and get top dollar!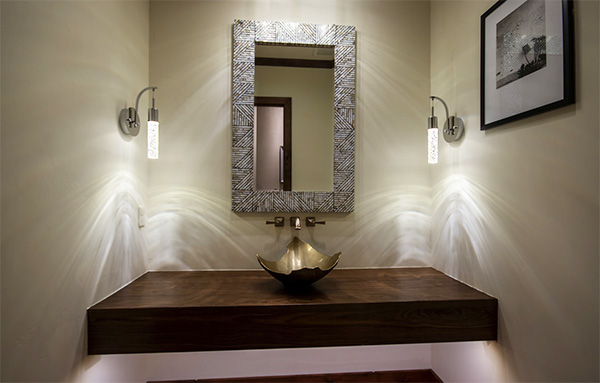 MULTIPLE LISTING SERVICE
Your home is immediately listed on the Multiple Listing Service which updates a daily catalog of homes for sale through its member brokers and an online computer network, available to its members, with photos and descriptions of all listed properties. We personally submit a photo and the descriptive elements of your home to ensure that you have the best possible representation on the MLS.
ON THE INTERNET
All of our property listings are online under Featured Listings on our website as well as on all local websites that subscribe to the Multiple Listing Service. Research from the National Association of Realtors indicates that more than 80% of home buyers now begin the buying process online. Our website includes the most advanced tools available, including Active Maps and automatic email notifications, to give buyers the most reason to keep coming back.
FOR SALE SIGNS AND BROCHURE BOXES
Immediately our distinctive "For Sale" sign is placed on your property along with a brochure box containing photo/property information flyers.
PHOTO FLYER
As quickly as possible after receiving your signed listing contract, we prepare and print a professional color flyer. We make a point of having flyers for all of our listings available at each of our open houses.
What's the real current value of your home?
Thinking about selling? Find your home or condo's value in today's market, for free.